Skip to main content
It looks like you're using Internet Explorer 11 or older. This website works best with modern browsers such as the latest versions of Chrome, Firefox, Safari, and Edge. If you continue with this browser, you may see unexpected results.
Bookopoly Launches in the Middle School
Every form class in the Middle School will play the Bookopoly game! Once a week the dice will be rolled to move each class along the board and every square has a task. Each student (and teacher) who completes the task will score points for their class. The class with the most points at the end will win a prize. See the Bookopoly LibGuide for more info!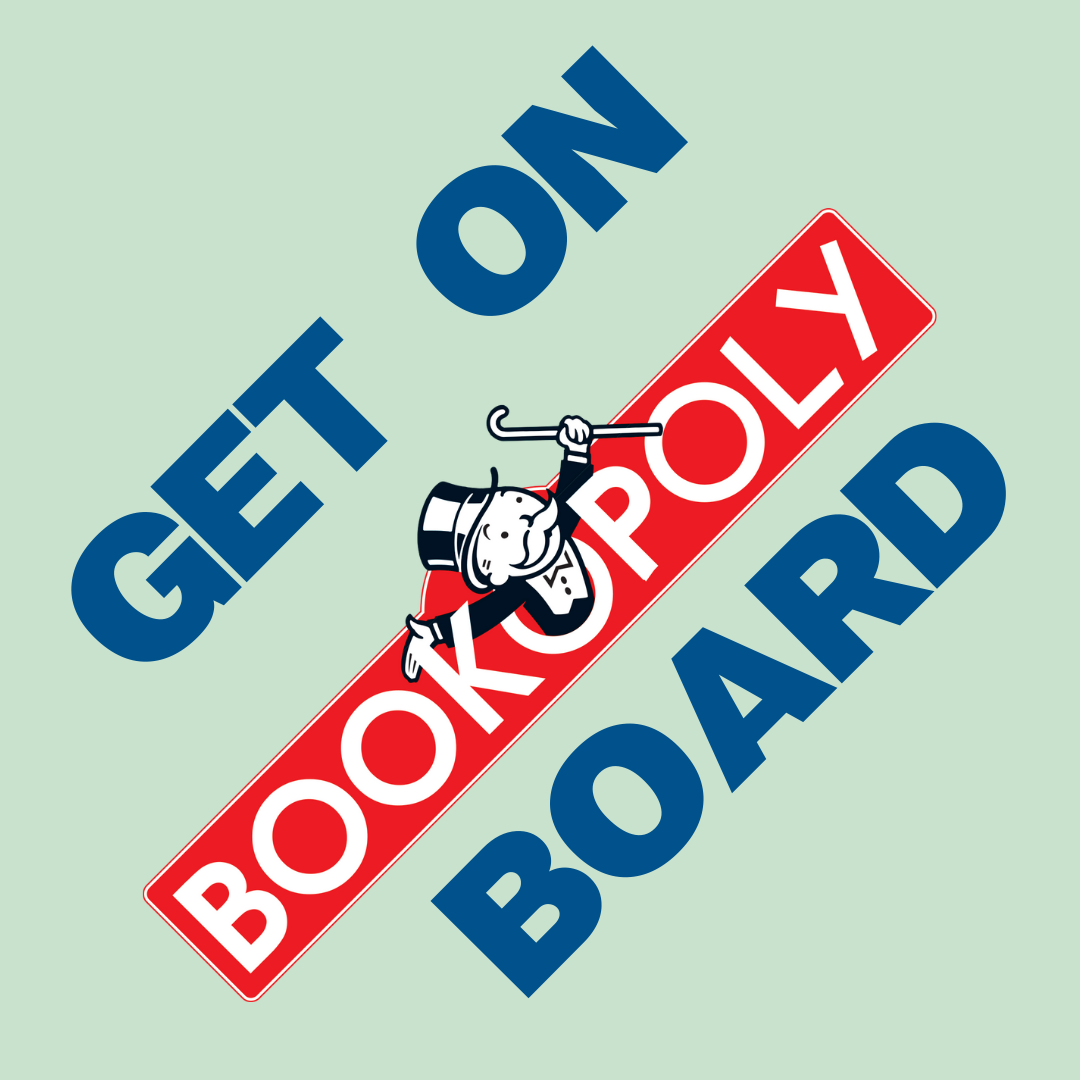 Audiobook Month
June is Audiobook Month - so if you have not yet already check out the collection, now is the perfect time!
We have over 1000 book titles available to listen to via the ePlatform and Overdrive collections- visit the BGS Library page to browse the titles or download the apps and log in with your BGS credentials.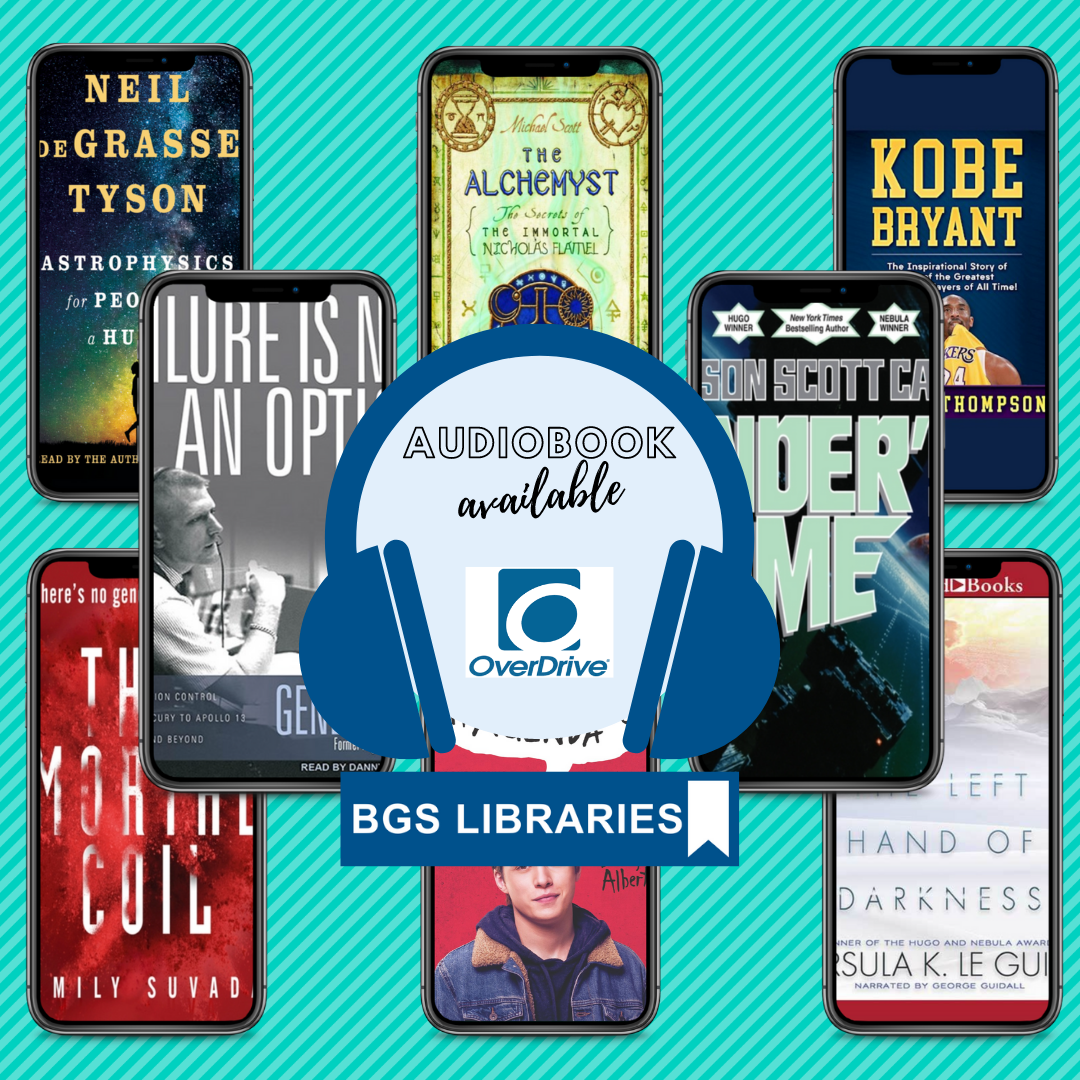 Congratulations to the

BGS Photography Competition

Winners!
The theme for this year was Generations and entries were judged by Mr Stewart Service, our former BGS Head of Art and a keen photographer himself.
Middle School Winner: Elliot (Year 5) Mothers and daughters – Babushka dolls representing generations of women.
Senior School Winner: Nate (Year 9) Turning back time – Capturing the joy associated with learning something new, especially when it is the younger generation teaching the older generation.
Staff Winner: Marketing and Communications Manager Chris Walker Talking with Grandad – In matching wide brim hats, great grandad and great grandson discuss life at different ends of the spectrum. Almost 90 years separate the pair.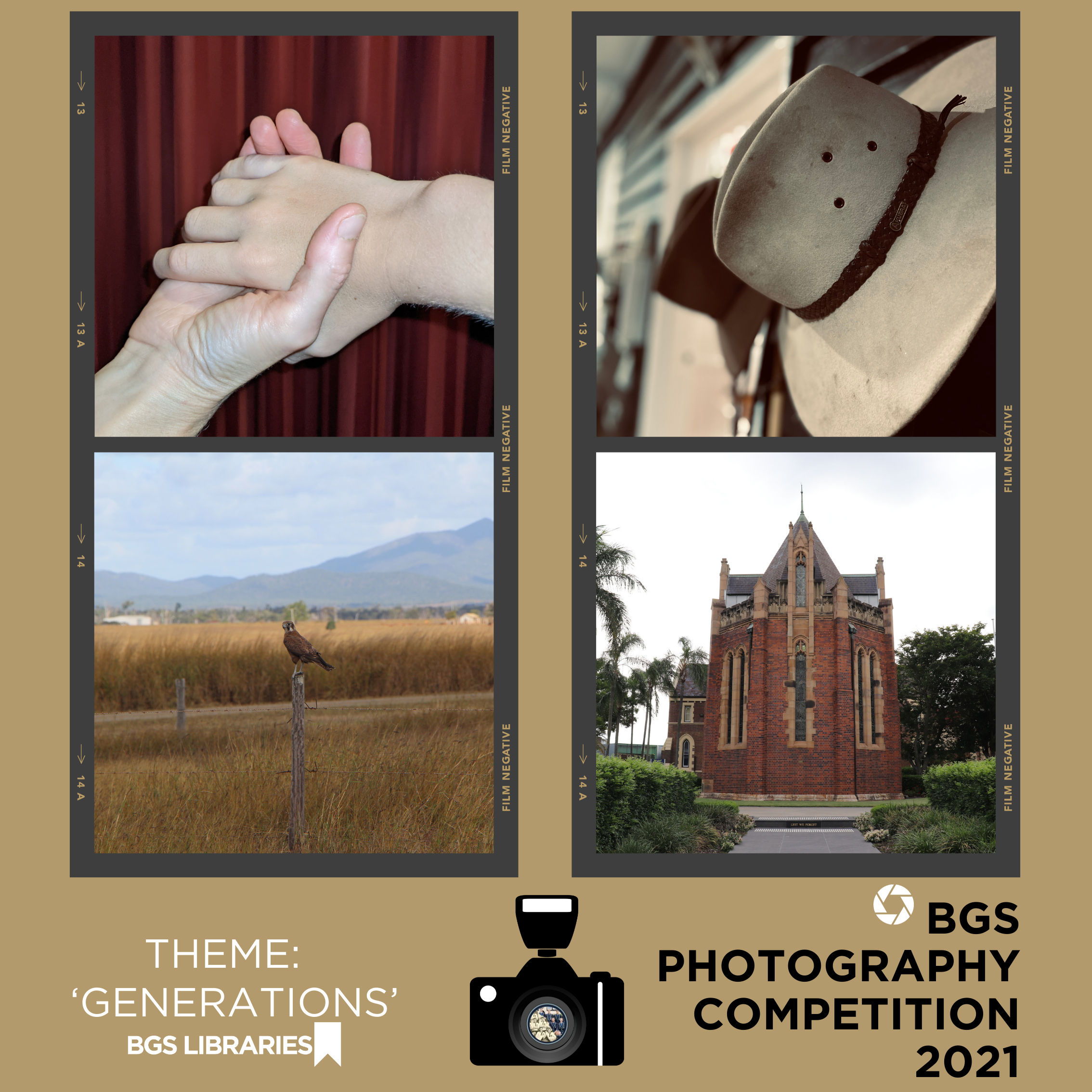 May the Fourth Be With You
Star Wars Day lasts a WEEK at BGS
Our wide collection of Star Wars books are some or the most heavily borrowed, so of course we celebrate May the Fourth with Trivia; Family Feud and Droid races!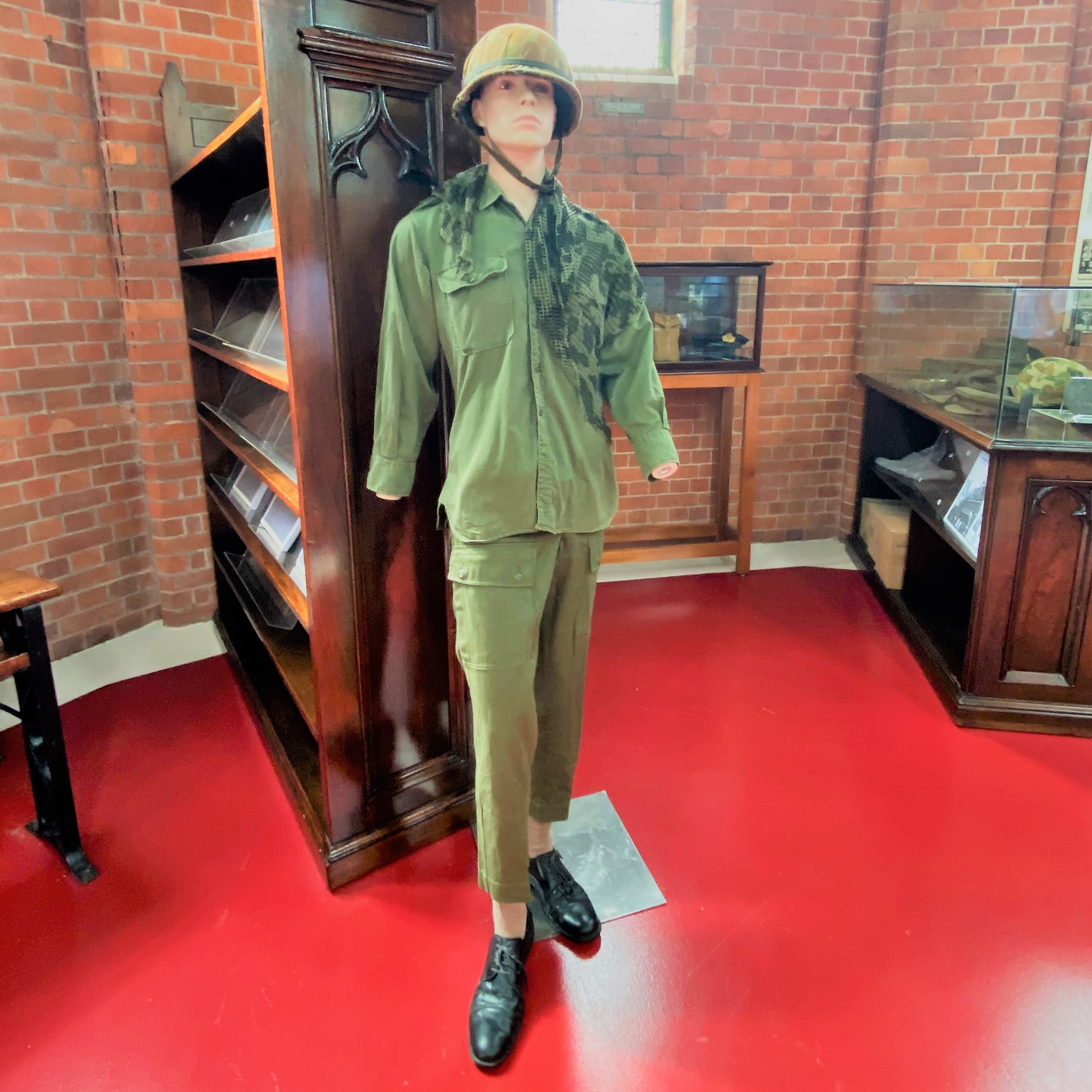 ANZAC display in the War Memorial Library
The BGS War Memorial Library is showcasing WWII uniforms and weapons curated by some of our Year 12 boys and sported by our versatile Library mannequins.
Anzac Day badges are also available for purchase for $5 with proceeds supporting Legacy (families affected by war).
The War Memorial Library is open during breaks 1 and 2 on Thursday and Friday this week and the badges are also available outside Middle School Reception. Thank you to Mr Price for putting this wonderful display together.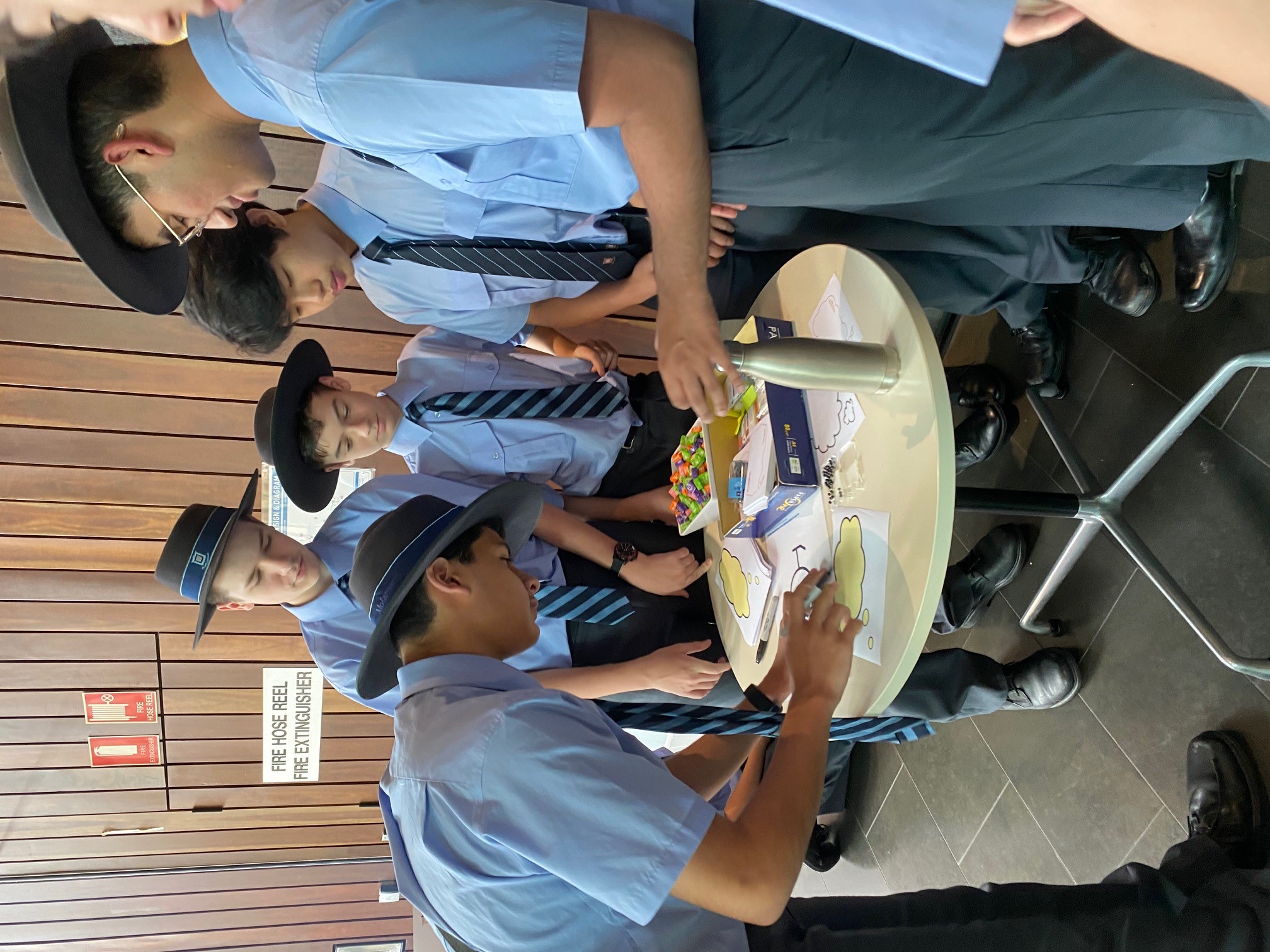 ---
Book Clubs
Book clubs have commenced in all 3 libraries so come join in the fun!
Love Your Library
Library Lovers' Day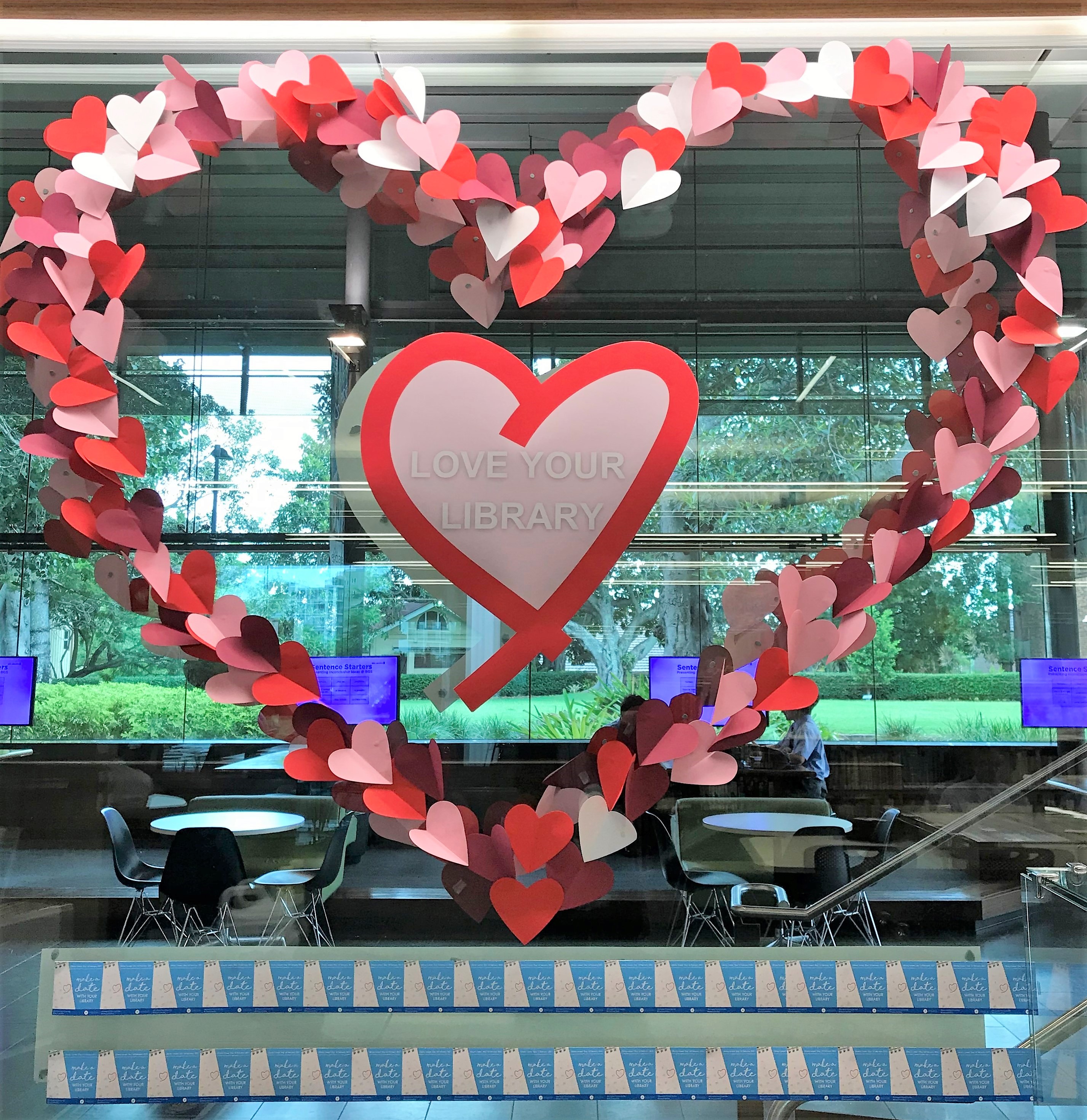 Year 7 Centenary Library Orientation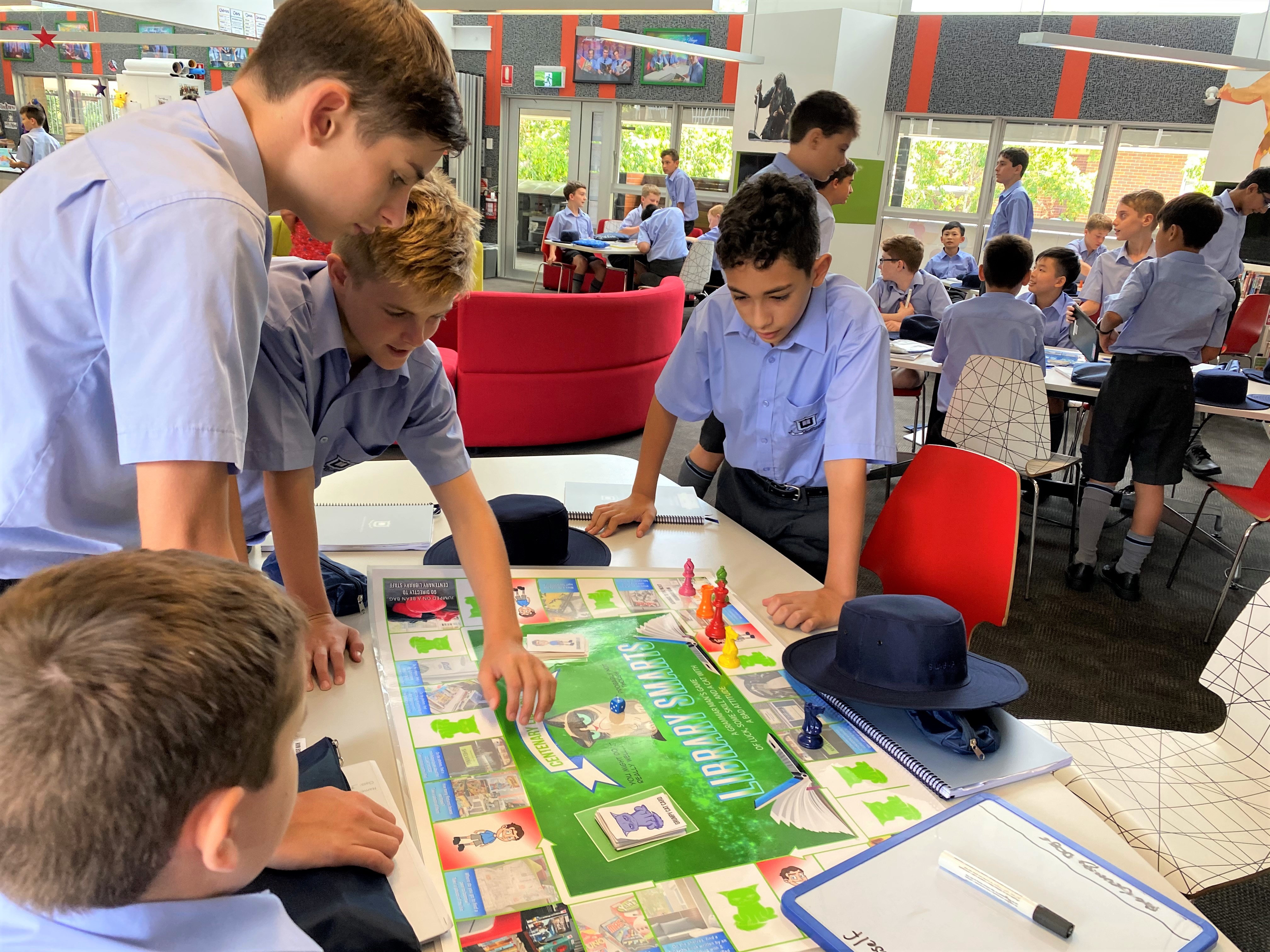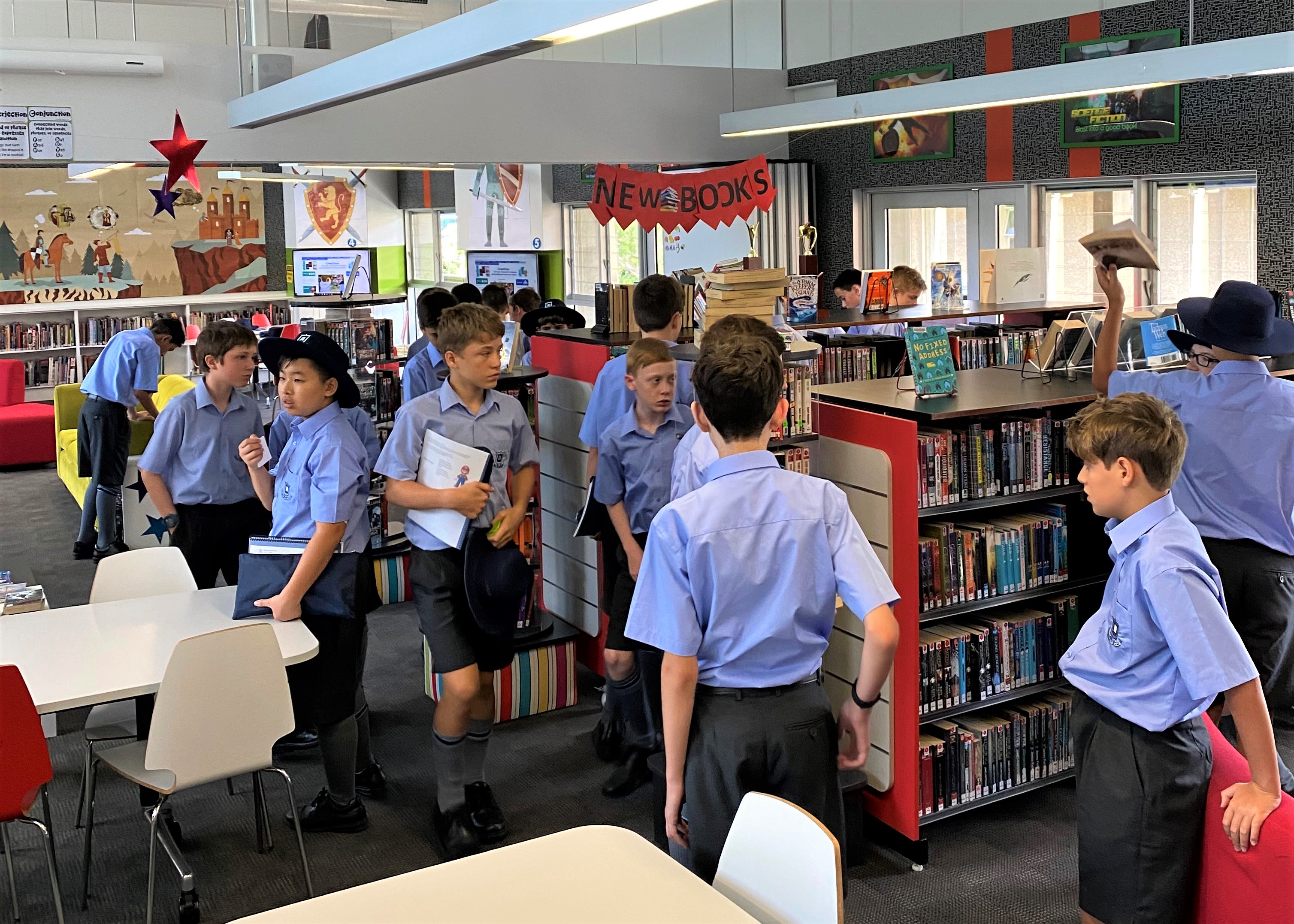 Shakespeare Studies
Angus, Sam and the Year 10 and Year 12 boys will be embarking on Shakespearean studies during Term 3 English. Come see our mannequin friend, King Lear in the Senior Library.
Our three libraries on campus are welcoming spaces to relax, read and research!
Looking forward to seeing you as we commence Term Two!
The Water Tower
What seems to be a quiet, rural town has something much more sinister going on... and it all leads back to the water tower.
Is there something in the water? Is it safe to drink?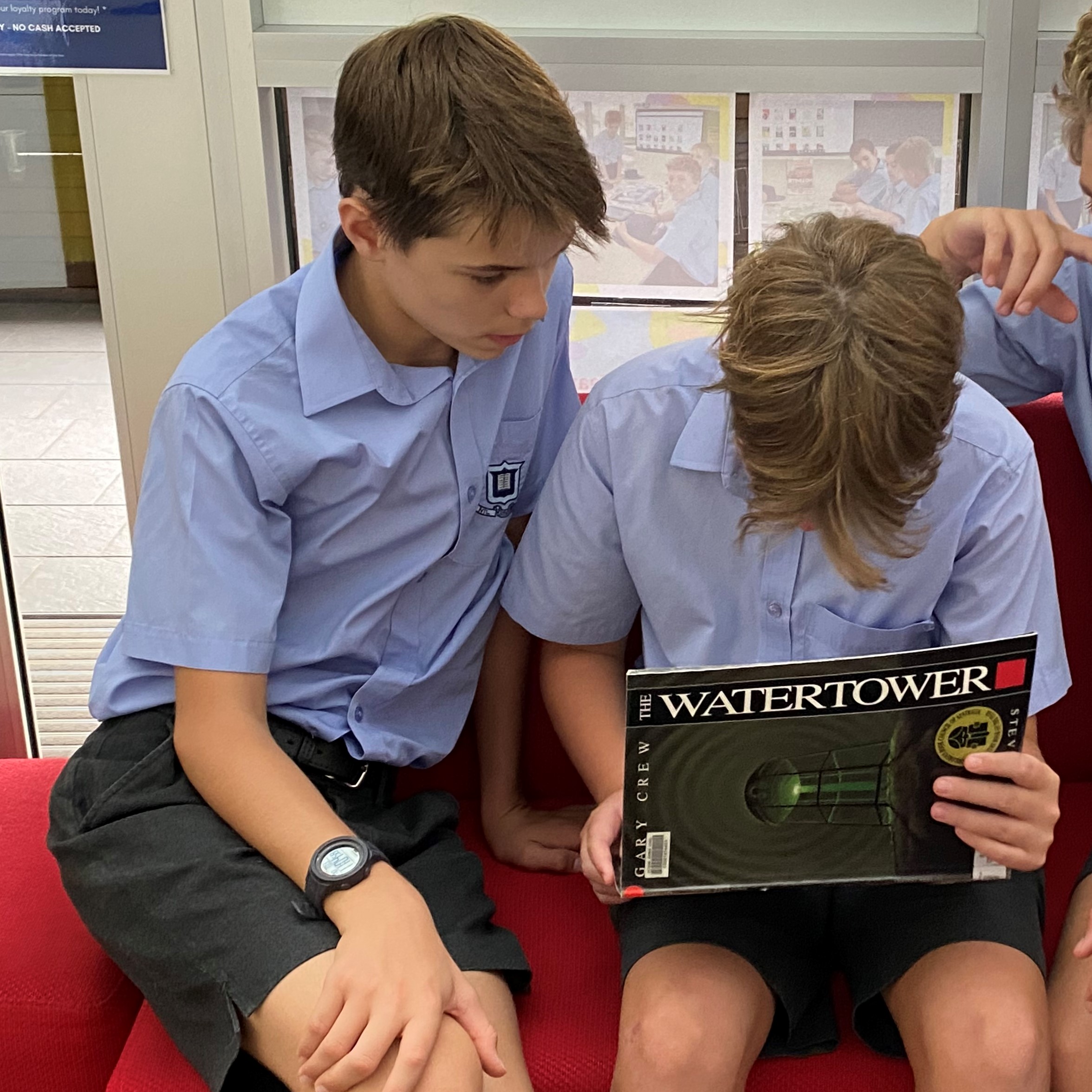 ---
---
BGS Photography Competition
Year 8 Science Fiction
The Year 8's have been busy borrowing books for their English unit studying the Science Fiction genre. Dystopian worlds, advanced technology, space exploration, time travel, parallel universes, and extraterrestrial life are all being unpacked by these Year 8 readers.
Middle School Superhero Readers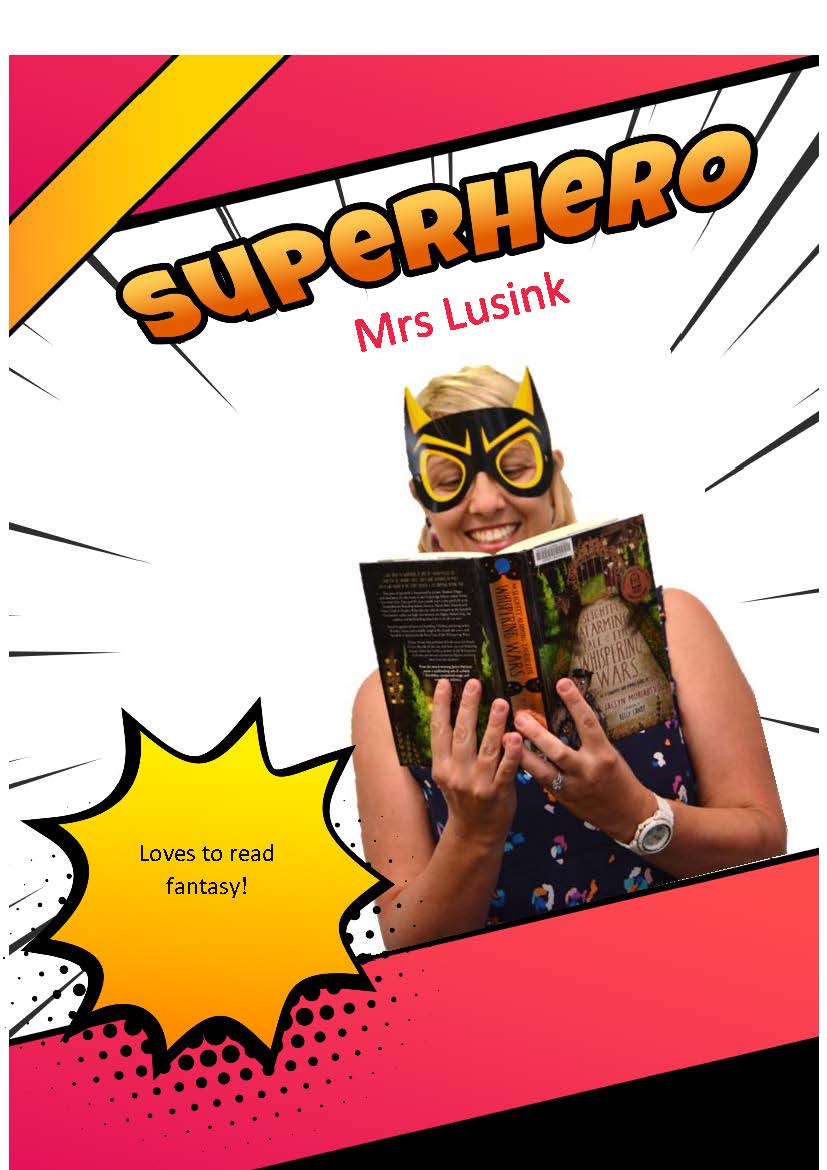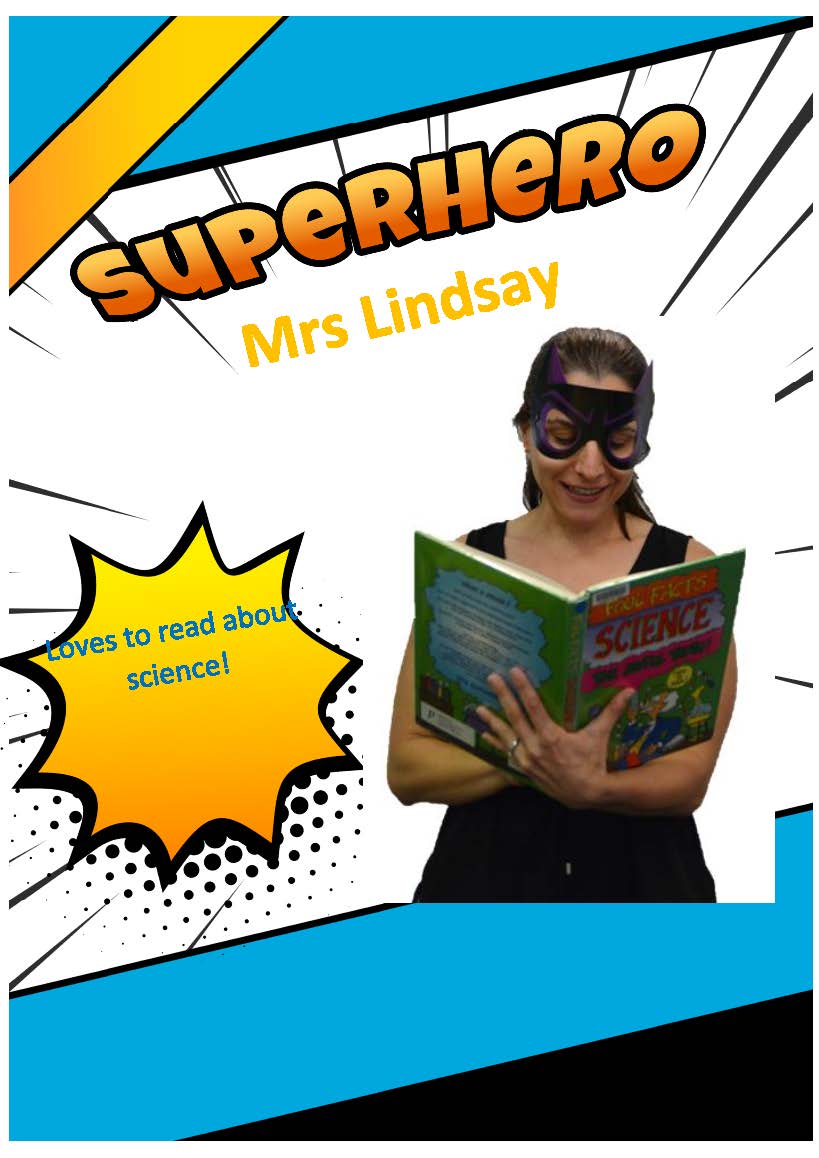 Year 10 Science - Research Skills
Our Teacher-Librarians play an integral part in developing students' research and information literacy skills. Searching the academic journal databases and ebooks can be tricky to navigate, which is why we deliver research skills lessons. We also have credible resources on our Assignment Help page which are tailored to each assessment task.



We are here to help during Consolidation periods and out of class hours too. Come and see us in The Lilley Centre if you need some extra support