Skip to Main Content
It looks like you're using Internet Explorer 11 or older. This website works best with modern browsers such as the latest versions of Chrome, Firefox, Safari, and Edge. If you continue with this browser, you may see unexpected results.
Thanks 2021, what a year!
Farewell Year 6 Boys
Some final moments for the Year 6 boys in the Middle School Library, as they will be transitioning to The Centenary Library in 2022.
Have a great Summer Holidays boys!
---
Squishy Circuits
As their unit on Electricity drew to an end, the Year 6 students visited the Centenary Library to participate in a 'Squishy Circuits' activity with Ms Smith. The boys had lots of hands-on fun as they were tasked with creating both a parallel and series circuit using only a battery pack, LEDs and play dough.
---
New Furniture for Centenary
Testing out the new bar stool hybrid desk / shelving in the Centenary Library
---
International School Library Day
Six ways we endeavour to support boys' literacy, learning and love for reading.
---
Horror Week
The week of horror in the Middle School has drawn to a close…
Much spooky fun was had in the Libraries during break times with activities; quizzes; a special guest reader; podcast and movie screening.
---
Guess the Graphic Novel Competition
Congratulations to Andrew Bond and James Hill for winning the Guess the Graphic Novel Competition, and also to our runners up Spencer Tomlin and James Topping.
Boys were challenged to recognize which graphic novel each of the 26 pages belongs to!
---
Holiday Reads - Term Three
It's the last week of school and we're on the home-run!
James and Curtis have sorted out their holiday reads, have you?
Check out this recommended holiday reads list
---
R U OK?
R U OK? Day is Thursday 9 September.
It's a national day of action when we remind Australians that every day is the day to ask, "are you OK?" if someone in your world is struggling with life's ups and downs.
---
Writer in Residence – Tristan Bancks
Earlier this term the Centenary Library was again delighted to host this years 'Writer in Residence' program. This workshop is provided for a group of students selected from Year 5 -7 with an interest in creative writing. The selected students were lucky enough to be joined this time by the very talented and extremely popular author Tristan Bancks. Writer of many very successful middle grade and young adult books including The Fall, Two Wolves and Detention. This opportunity was thoroughly enjoyed by those in attendance.
See the blog entry in The Pulse.
---
Online Learning
The closure of the school and home quarantine for 14 days will be a difficult challenge, but the BGS Library staff are here with you through online learning.

Please reach out if you need any support or assistance, especially with accessing e-resources such as ebooks, audiobooks and academic research databases.
---
Bookopoly Launches in the Middle School
Every form class in the Middle School will play the Bookopoly game! Once a week the dice will be rolled to move each class along the board and every square has a task. Each student (and teacher) who completes the task will score points for their class. The class with the most points at the end will win a prize.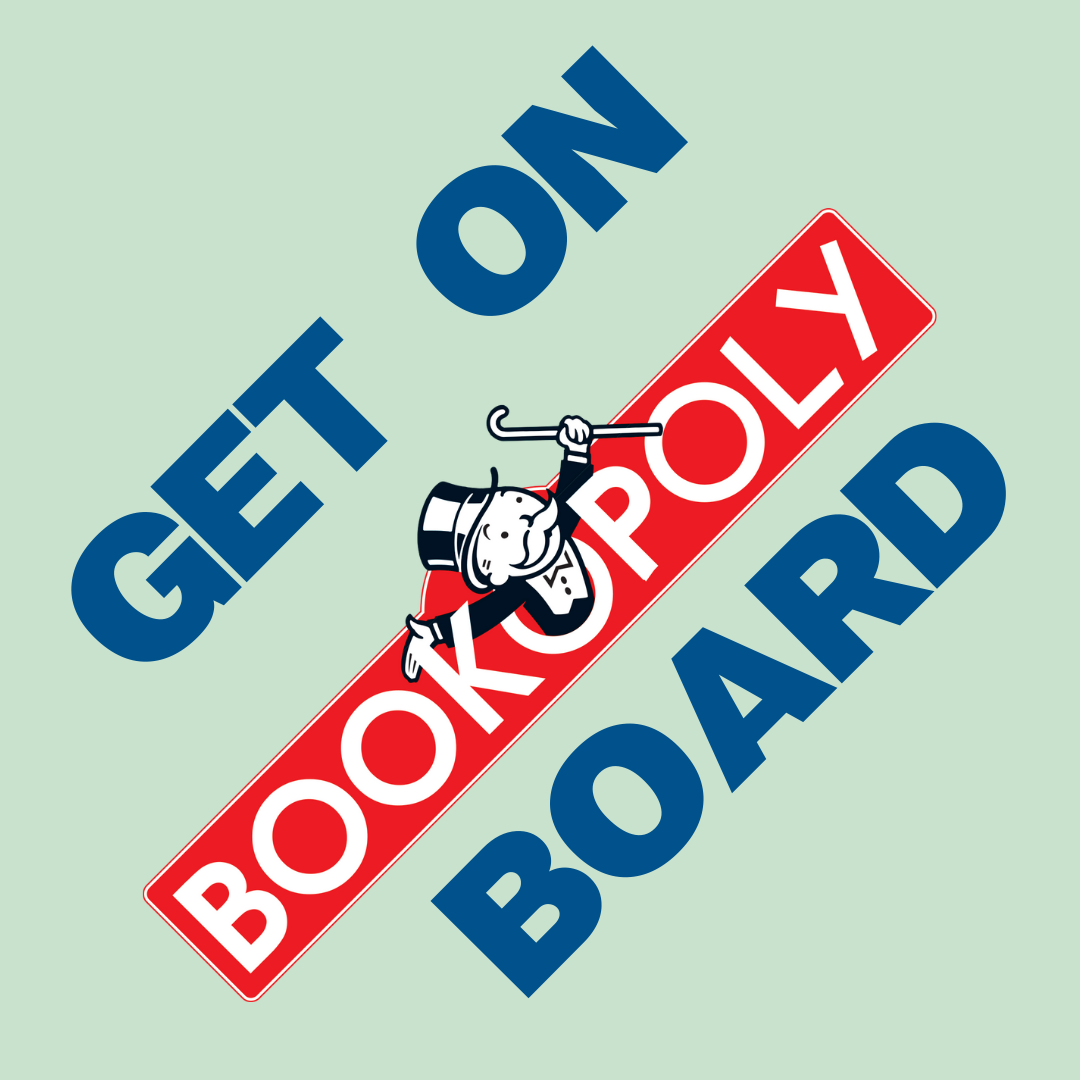 ---
Audiobook Month
June is Audiobook Month - so if you have not yet already check out the collection, now is the perfect time!
We have over 1000 book titles available to listen to via the ePlatform and Overdrive collections- visit the BGS Library page to browse the titles or download the apps and log in with your BGS credentials.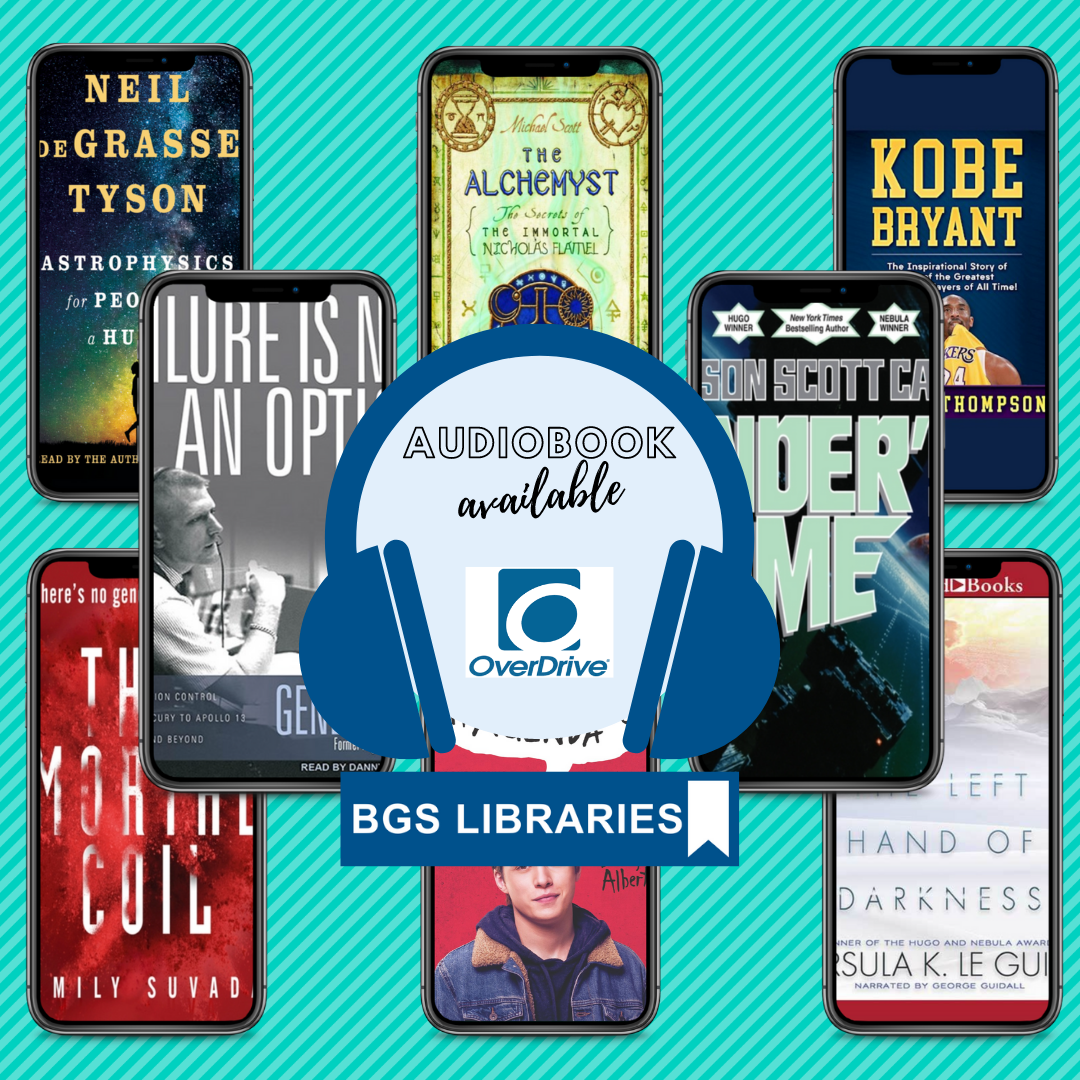 ---
Congratulations to the

BGS Photography Competition

Winners!
The theme for this year was Generations and entries were judged by Mr Stewart Service, our former BGS Head of Art and a keen photographer himself.
Middle School Winner: Elliot (Year 5) Mothers and daughters – Babushka dolls representing generations of women.
Senior School Winner: Nate (Year 9) Turning back time – Capturing the joy associated with learning something new, especially when it is the younger generation teaching the older generation.
Staff Winner: Marketing and Communications Manager Chris Walker Talking with Grandad – In matching wide brim hats, great grandad and great grandson discuss life at different ends of the spectrum. Almost 90 years separate the pair.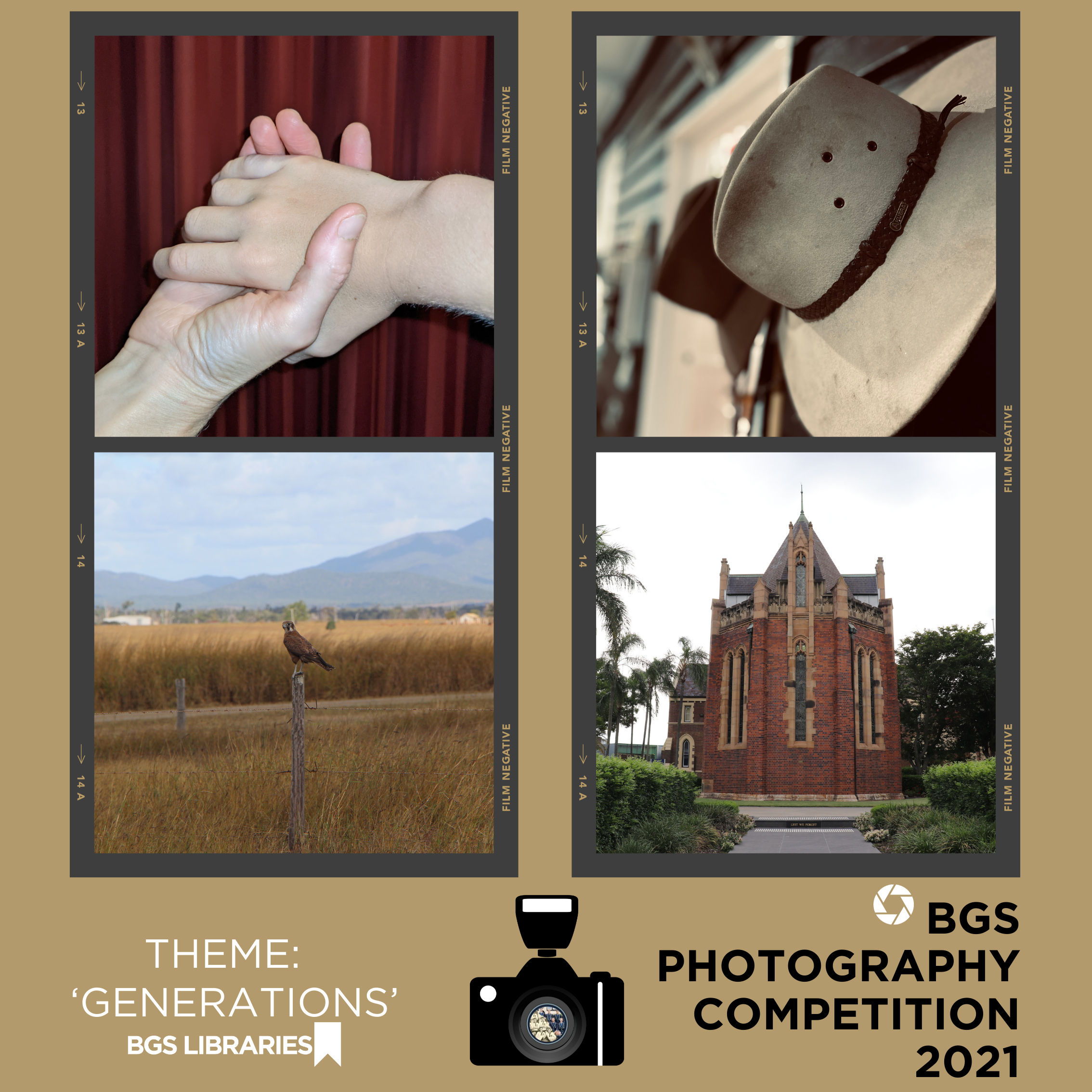 ---
May the Fourth Be With You
Star Wars Day lasts a WEEK at BGS
Our wide collection of Star Wars books are some or the most heavily borrowed, so of course we celebrate May the Fourth with Trivia; Family Feud and Droid races!
---
Open Day
We had such a fun time on Saturday welcoming all of the families into the Senior Library for the 2021 BGS Open Day.

---
ANZAC Day
The BGS War Memorial Library is showcasing WWII uniforms and weapons curated by some of our Year 12 boys and sported by our versatile Library mannequins.
Anzac Day badges are also available for purchase for $5 with proceeds supporting Legacy (families affected by war).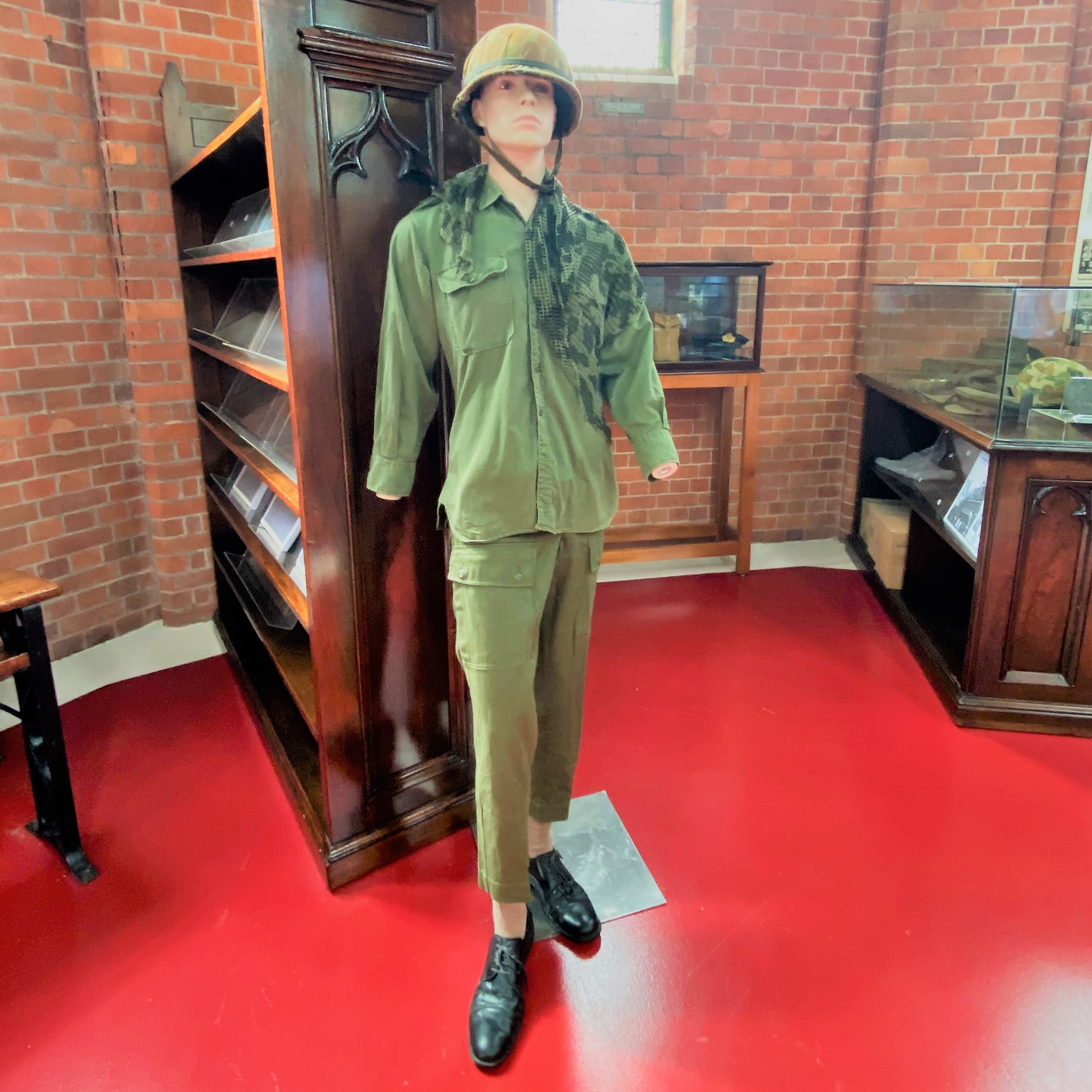 ---
Mars Rover
The landing of the Mars Rover has been a milestone in our history. Years 5 and 6 boys took on the Mission to Mars BreakoutEDU challenge to guide the rover safely on its journey. Working together or independently boys had to solve puzzles to succeed. Congratulations to our two winners Tom and Aaryan who won the prizes...a Mars bar of course!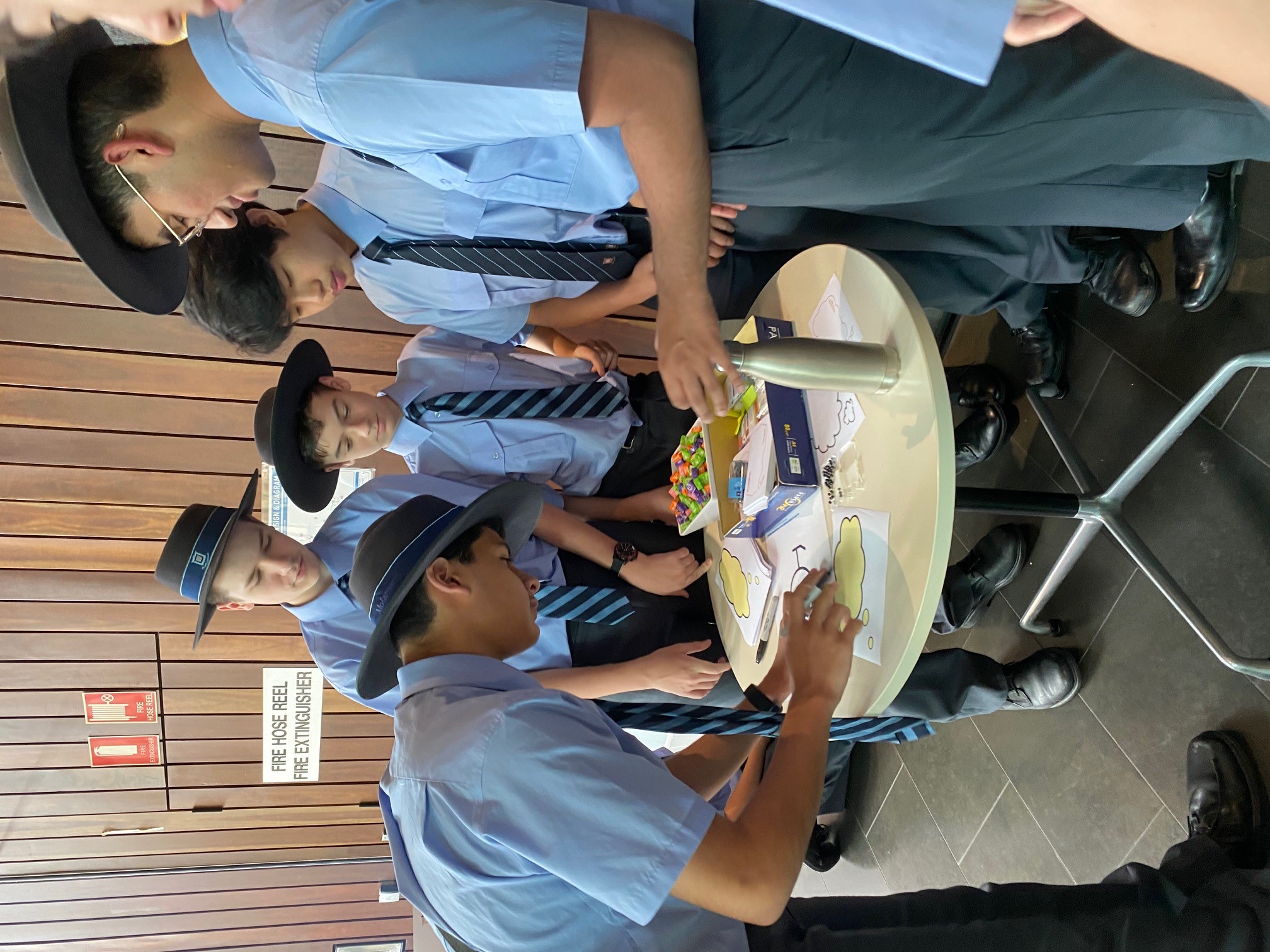 ---
Book Clubs
Book clubs have commenced in all 3 libraries so come join in the fun!
---
Love Your Library
Library Lovers' Day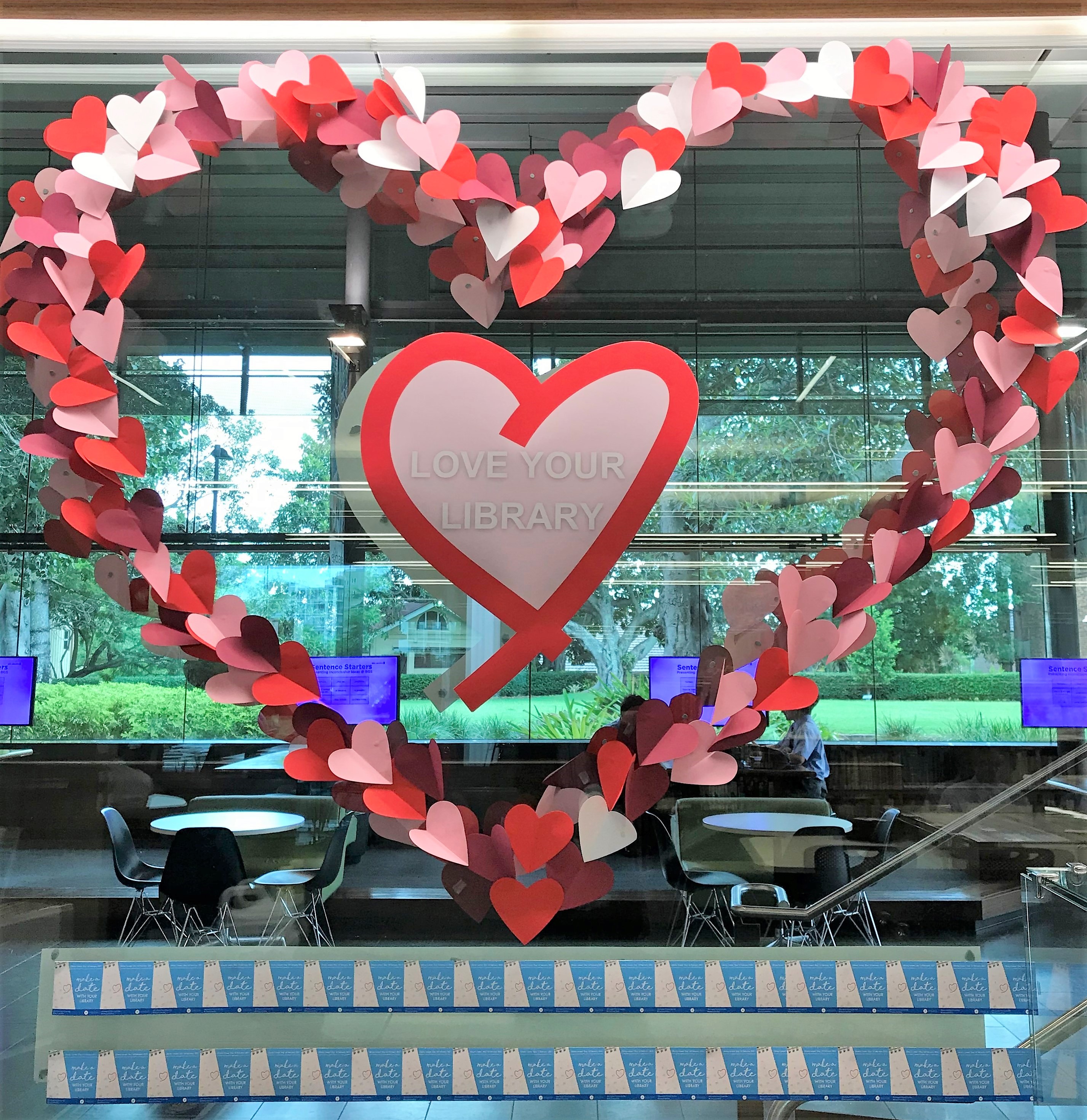 ---
Year 7 Centenary Library Orientation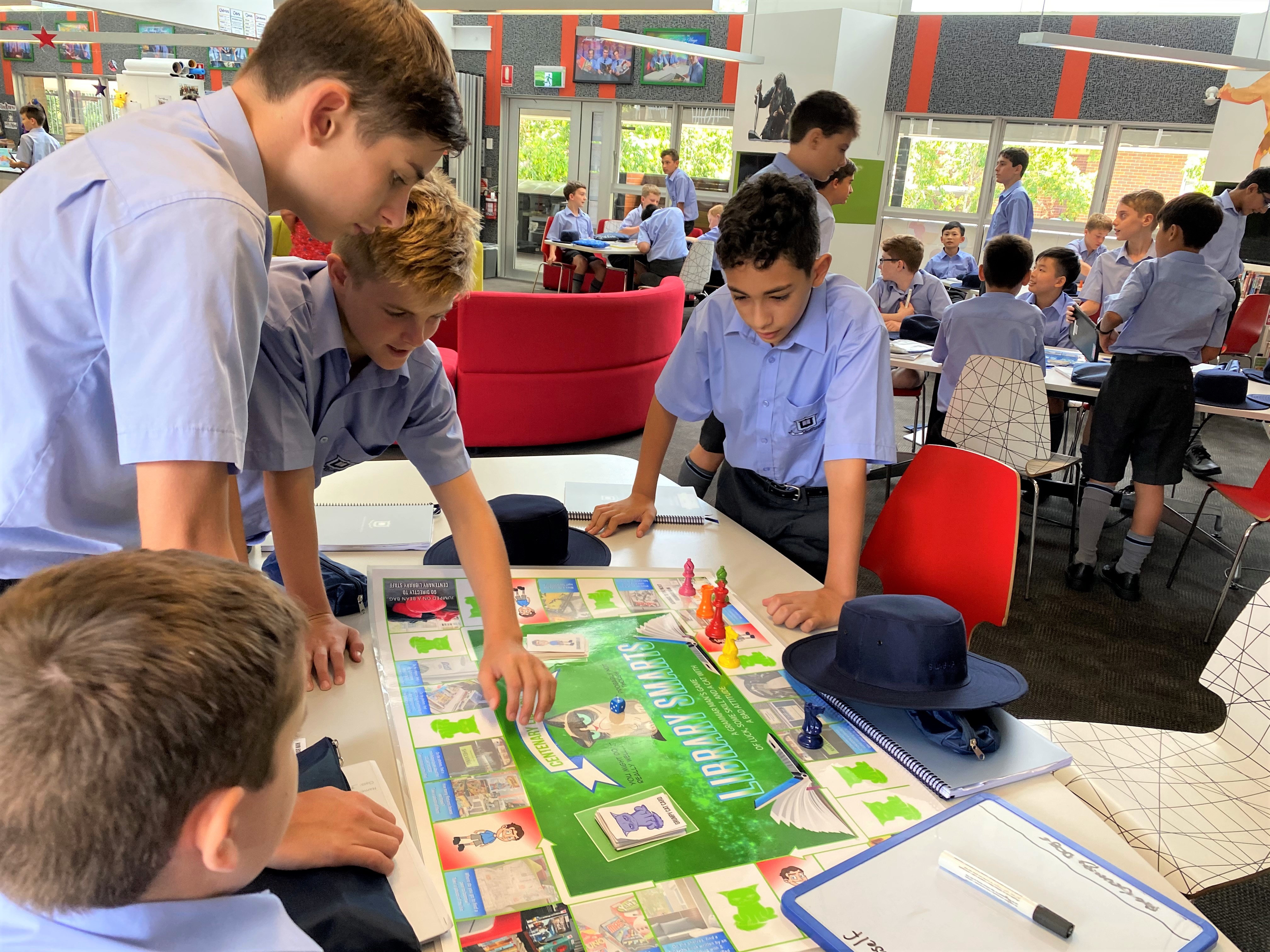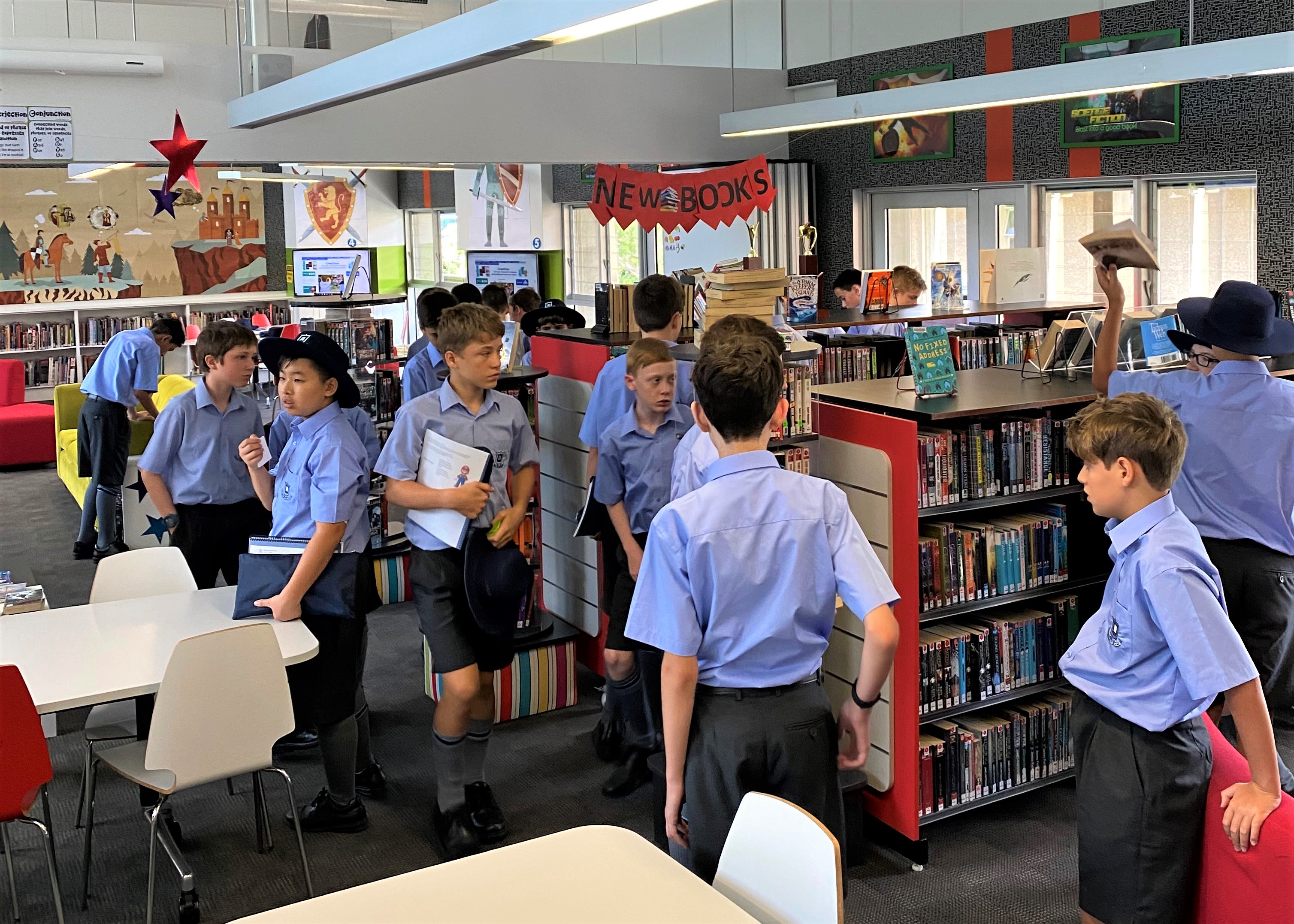 ---
Welcome Year 5
Congratulations to our 2021 Seniors
---
Congratulations to The Unwanteds
---
Solar Car Challenge
This term a small group of eager engineers in Years 5 and 6 have been flexing their STEAM muscles and building solar cars. Using kits and video instructions, the boys turned a collection of wires, batteries, wheels and more into solar cars. The activity allowed the boys to create, problem solve, collaborate and, most importantly, have fun.

The races were held on Tuesday with the winning team of Luka Rodins and Morris Grant narrowly defeating the runners- up, Ed Driessen and Samuel Kelley. A special thanks goes to Mr Canfield who assisted with both technical support and was the race starter. Congratulations to all who participated.
---
Leaders are Readers
BGS School Captains of 2021 pictured with books that had a meaningful impact on them.
---

---
Research Skills Support
Throughout the term, we assisted the Year 9 boys with their Science research investigation. They were introduced to the EBSCO database, including finding data within eBooks and academic journal articles, and applying search techniques such as Boolean Operators to refine their searches. We also developed a Quick Referencing Guide for Science to complement their use of CiteMaker and trained students in correct application of referencing and in-text citation.
We aim to provide the boys with a range of databases and collections of high quality, credible information sources to support their research.
---
Literature Circles
Year 5s are finishing their first round of Literature Circles. Their books relate to Australian history in 19th century to tie in with their History course. The discussions have been thoughtful and lively. They have also been learning collaboration skills. Very impressive work!
---
Wellness Collection - ePlatform
This week we have been promoting R U OK? Day across our three libraries, and we wanted to remind everyone about ePlatform's Wellness Collection. This digital library of curated eBooks and audiobooks are designed to help students flourish in a constantly changing, ever more challenging world. Students can access resources discreetly for support on personally challenging topics such as bullying, social anxiety, gender identity, depression, anger and grief (to name just a few).
The Wellness Collection also includes resources about the practice of mindfulness, self-compassion and gratitude. These skills can influence positive affect, boost attention and concentration and improve relationships, resulting in higher resilience and more purposeful living. We hope that these resources will help the boys feel understood, more open to reaching out for help, and equip them with the inner knowledge, skills and confidence to live their best lives.
---
Bookopoly Champions
The moment you have been waiting for has finally arrived! A huge congratulations to 5B, 6C, 7H and 8E and to all of the other classes. The double points offer aroused much enthusiasm in the final week to make some extra gains on the leaderboard. A huge thank you to all of the teachers, parents, siblings and pets that helped encourage and make this such a fun experience.
---
Realistic Fiction
This term we have been promoting the genre of Realistic Fiction - Gus and Liam are picking out their next read.
---
Signature Program
The Centenary Library became home to the Year 8 "Land of Remorse" Creative Writing Signature Program.
The boys were tasked with producing a collaborative fantasy story and were extremely proud to present these to their families for Celebration of the Arts.

Throughout the week, the boys developed their story crafting skills through activities and workshops. We were also fortunate to have published author Jan Andrew Henderson share his art of storytelling and give the boys constructive help with their own stories. Although, possibly, the highlight was the sensory immersive experience we had in the Roma St Parklands!
---
Shakespeare Studies
Angus, Sam and the Year 10 and Year 12 boys will be embarking on Shakespearean studies during Term 3 English. Come see our mannequin friend, King Lear in the Senior Library.
---
The Water Tower
What seems to be a quiet, rural town has something much more sinister going on... and it all leads back to the water tower.
Is there something in the water? Is it safe to drink?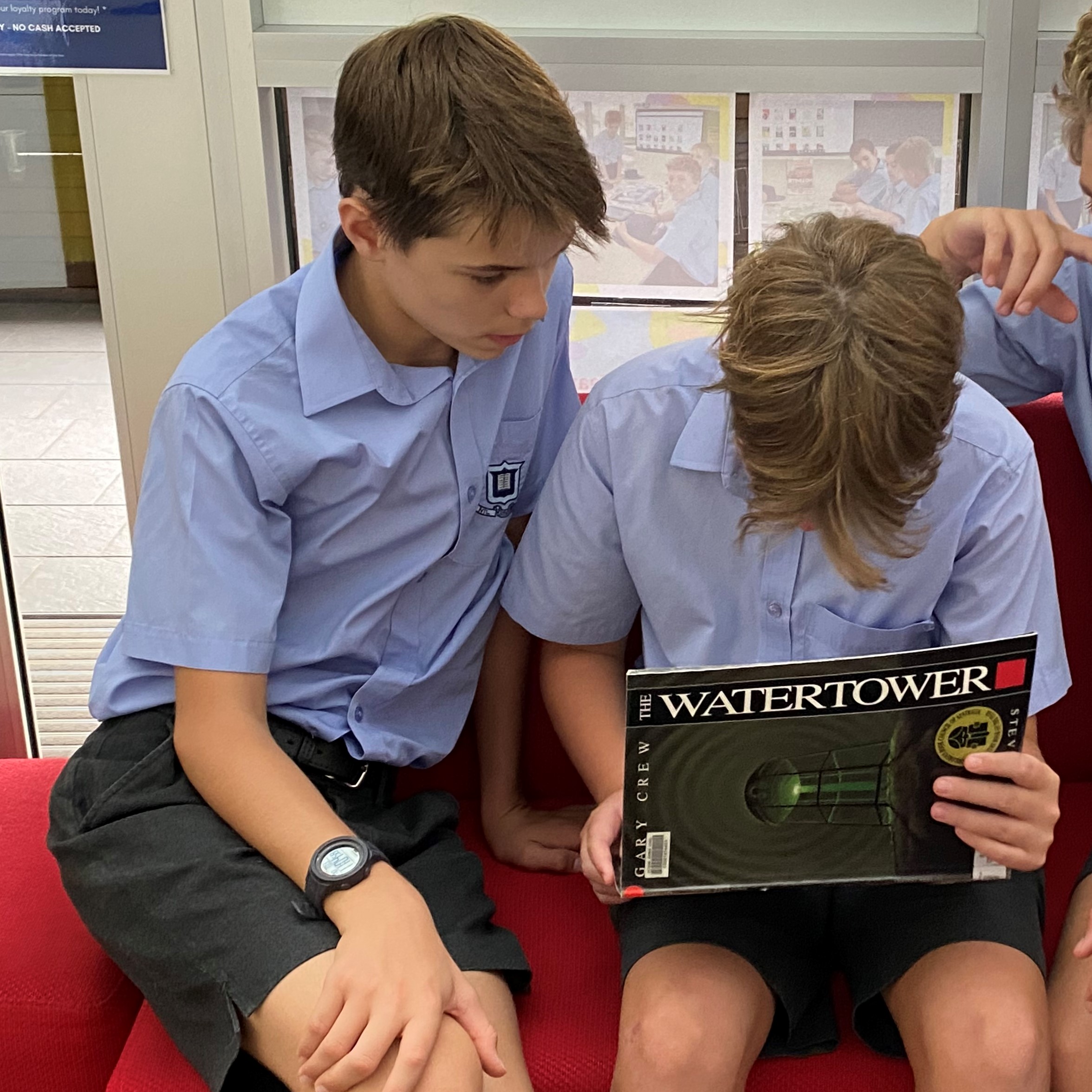 ---
Once upon a time..
Centenary Library celebrated 'Tell a Fairy Tale Day'. Students enjoyed watching a collection of Fixed Fairy Tales, browsed an assortment of fairy tale stories and competed in a 'fill in the blank' fairy tale competition. Those who participate would agree with the words of Hans Christian Andersen, "life is the most wonderful fairy tale".
---
Year 8 Science Fiction
The Year 8's have been busy borrowing books for their English unit studying the Science Fiction genre. Dystopian worlds, advanced technology, space exploration, time travel, parallel universes, and extraterrestrial life are all being unpacked by these Year 8 readers.
---
Middle School Superhero Readers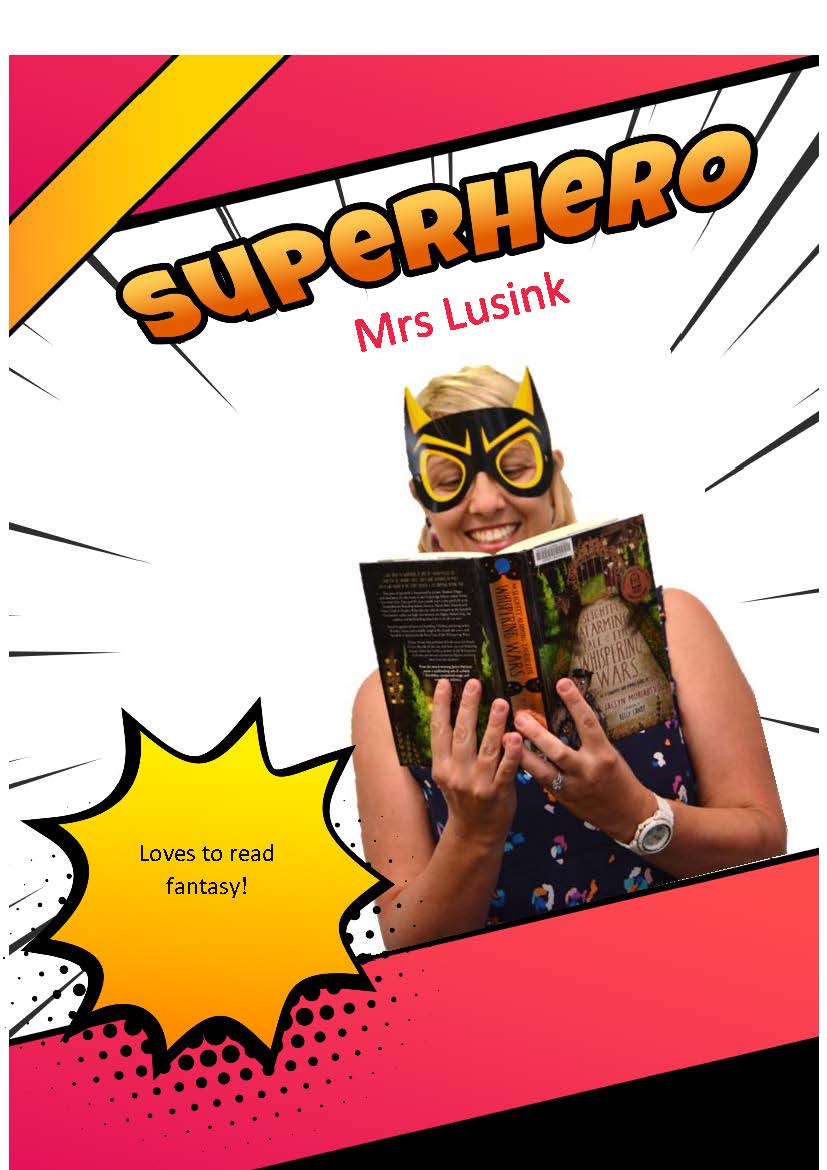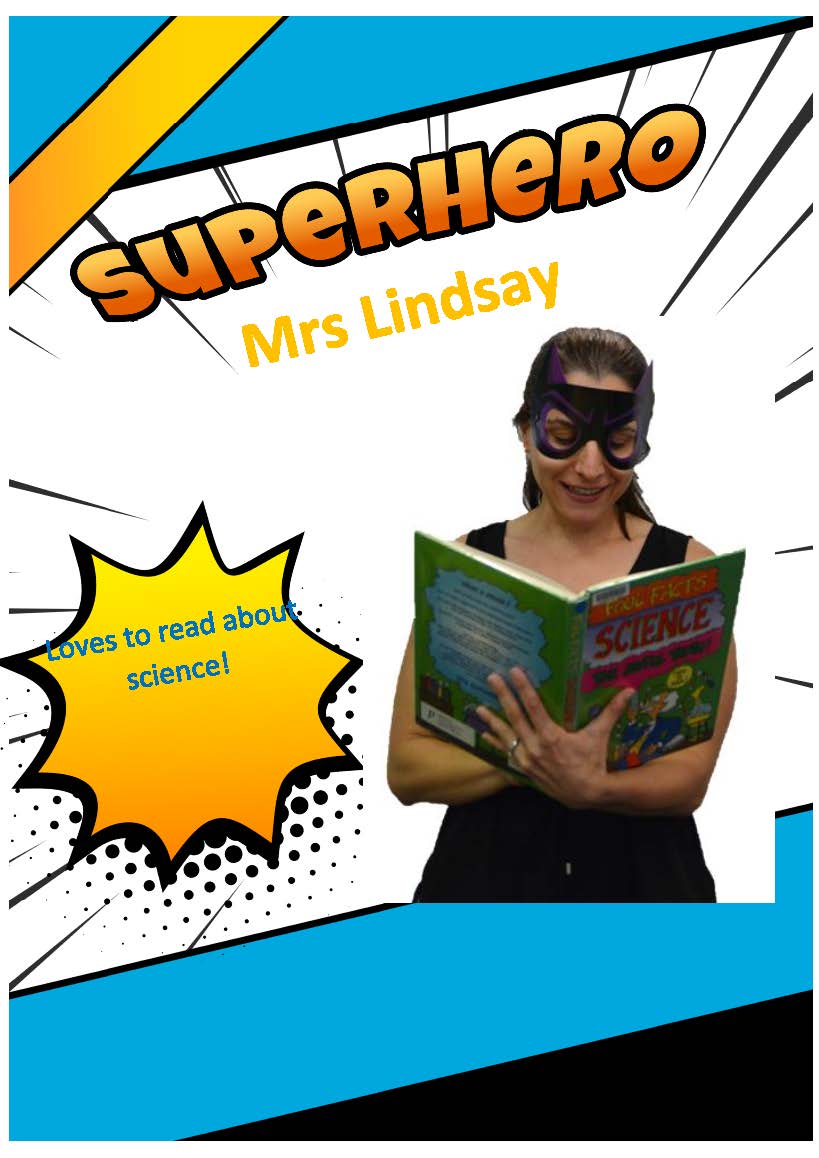 ---
Tolkien Reading Day
To celebrate the works of the wonderful J. R. R. Tolkien the Centenary Library screened readings of chapters from some of his masterpieces. Also available were many of his novels and background information into Middle Earth. The beloved Centenary Library dragon even visited and sat with the students for the special occasion!
---
Boys in The Shed
An afternoon activity group have kindly made some book display stands for our library. They will be very useful to us. Thanks Mr Powell and boys!
---
Year 10 Science - Research Skills
Our Teacher-Librarians play an integral part in developing students' research and information literacy skills. Searching the academic journal databases and ebooks can be tricky to navigate, which is why we deliver research skills lessons. We also have credible resources on our Assignment Help page which are tailored to each assessment task.



We are here to help during Consolidation periods and out of class hours too. Come and see us in The Lilley Centre if you need some extra support
---
Lego Boost
Years 5 and 6 boys working in small groups to build and then code their robots.
---
Boys, Books and Bikkies
Book Club for Years 5 and 6 boys began this week and was a hit with readers eager to start The Invention of Hugo Cabret.