Skip to main content
It looks like you're using Internet Explorer 11 or older. This website works best with modern browsers such as the latest versions of Chrome, Firefox, Safari, and Edge. If you continue with this browser, you may see unexpected results.
Audiobook Month
June is Audiobook Month - so if you have not yet already check out the collection, now is the perfect time!
We have over 1000 book titles available to listen to via the ePlatform and Overdrive collections- visit the BGS Library page to browse the titles or download the apps and log in with your BGS credentials.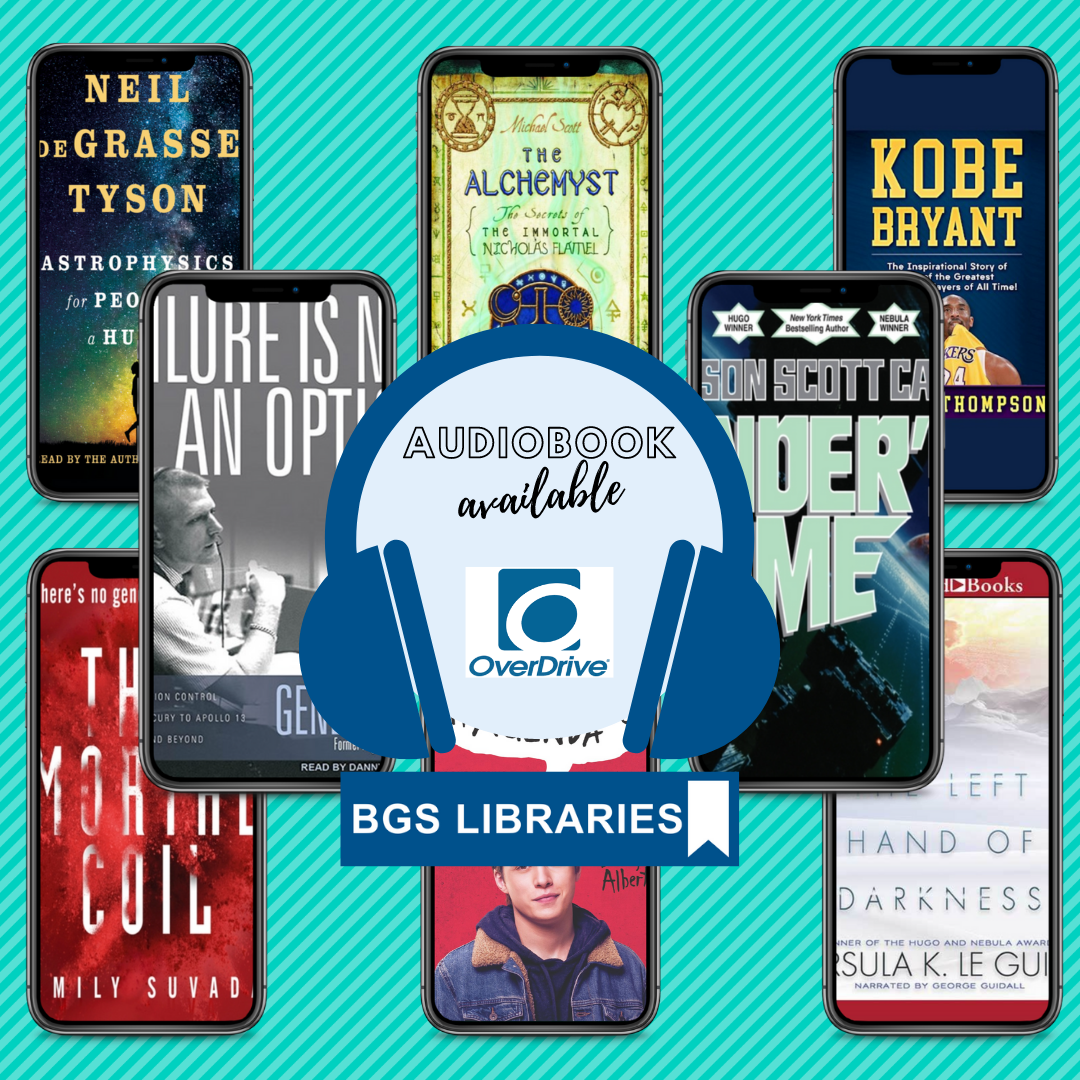 May the Fourth Be With You
Star Wars Day lasts a WEEK at BGS
Our wide collection of Star Wars books are some or the most heavily borrowed, so of course we celebrate May the Fourth with Trivia; Family Feud and Droid races!
Middle School Library (Years 5-6)
7.45 AM - 3.45 PM
Closed Break 1
Outside School Hours Supervision
6.30 - 7.45 AM
3.45 - 5.30 PM
Centenary Library (Years 7-8)
7.30 AM - 5.00 PM (Mon - Thurs)
7.30 AM - 4.30 PM (Fri)
Closed Break 1
Senior Library (Years 9-12)
7.00 AM - 5.00 PM (Mon - Thurs)
7.00 AM - 4.30 PM (Fri)
---
Need help with your next assignment?
3.15 - 4.15 PM
Middle School Library
Centenary Library
Senior Library
---
---
Connect with Brisbane Grammar School Libraries on Twitter and Instagram.
Contact Us
library@brisbanegrammar.com