Skip to Main Content
It looks like you're using Internet Explorer 11 or older. This website works best with modern browsers such as the latest versions of Chrome, Firefox, Safari, and Edge. If you continue with this browser, you may see unexpected results.

Chopstick Challenge Winners
After a fast and intense three rounds, we finally had our winner and runner-up. A big congratulations to Lehan and Sensai Yamada!
---
25 Years with Mr Hills
In 1997, Mr Hills undertook his final practical placement at BGS for his library qualification and, once his studies were completed, he was hired to join the Library team. It is the positive human connections that make all the difference, says Mr Hills. No matter how difficult the day or situation, the times where you can help a student or staff member or provide that sense of community is what makes it all worthwhile. Mr Hills has also witnessed the digitisation of records, and the development of ebooks, audiobooks, databases and online research guides. When asked about his thoughts on libraries today and into the future, Mr Hills recognises that the librarian's role is even more vital today than it once was. He says, "the librarians' role hasn't changed, it has broadened. We are still in the midst of a major transition in the information age, and librarians are still needed as gatekeepers".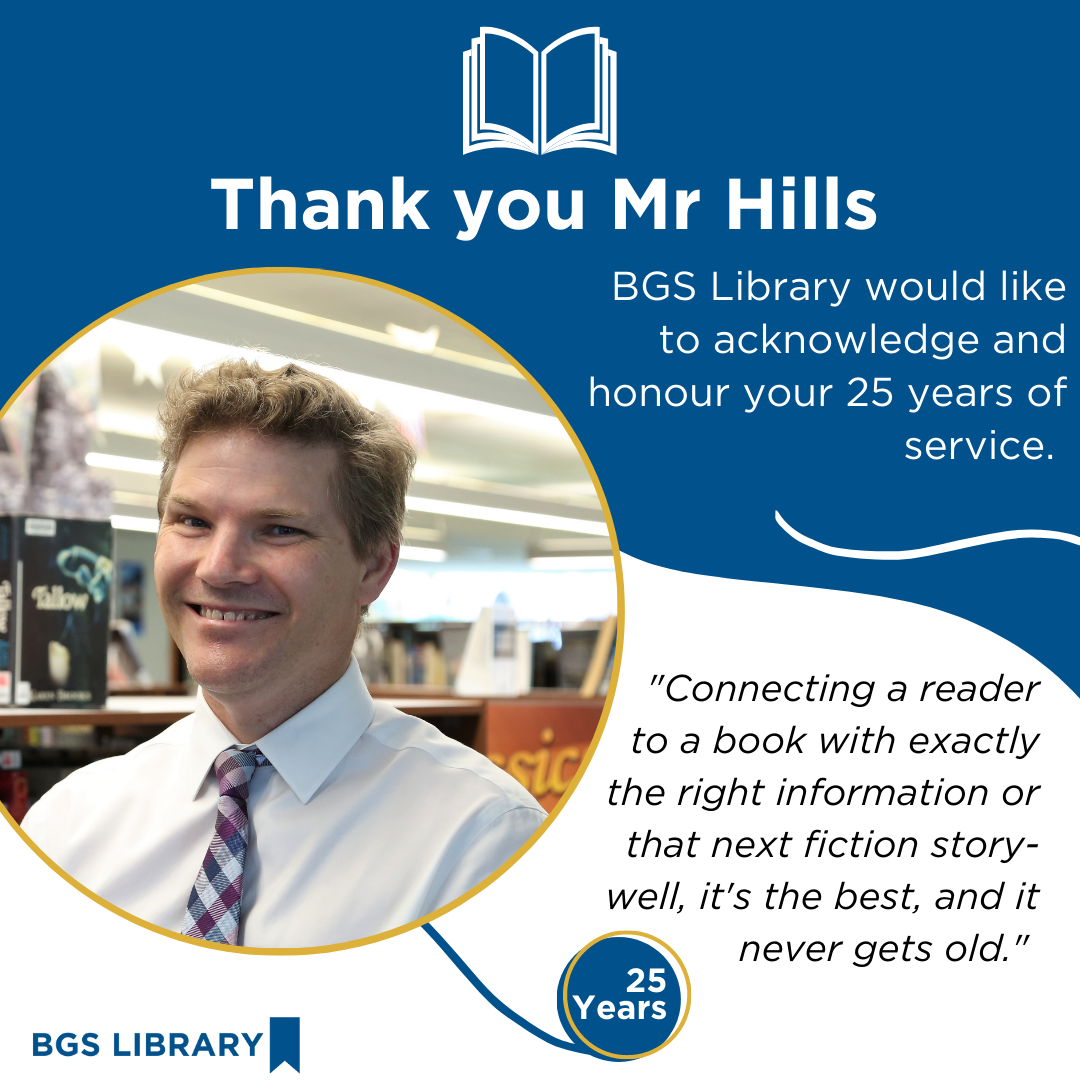 ---
Connect with Brisbane Grammar School Libraries on Twitter and Instagram.
Contact Us
library@brisbanegrammar.com