Skip to Main Content
It looks like you're using Internet Explorer 11 or older. This website works best with modern browsers such as the latest versions of Chrome, Firefox, Safari, and Edge. If you continue with this browser, you may see unexpected results.
Browsing Non-Fiction
The new "Dynamic Shelving" making non-fiction more accessible and easier to browse!
---
Photographs in the Mud
"Miss, we're reading a picture book!?" the boys in Year 6 exclaimed, insisting they were already too grown up! As they settled into the story of "Photographs in the Mud" by Dianne Wolfer & Brian Harrison-Lever, the boys kept an open mind. Many people don't realise that a wide range of picture books are in fact written for all ages- requiring the use of multiliteracies to gain meaning of a particular subject or idea.
The discussions that followed these initial comments were both an engaging and a valuable exploration and questioning around particular subjects that arose throughout the story.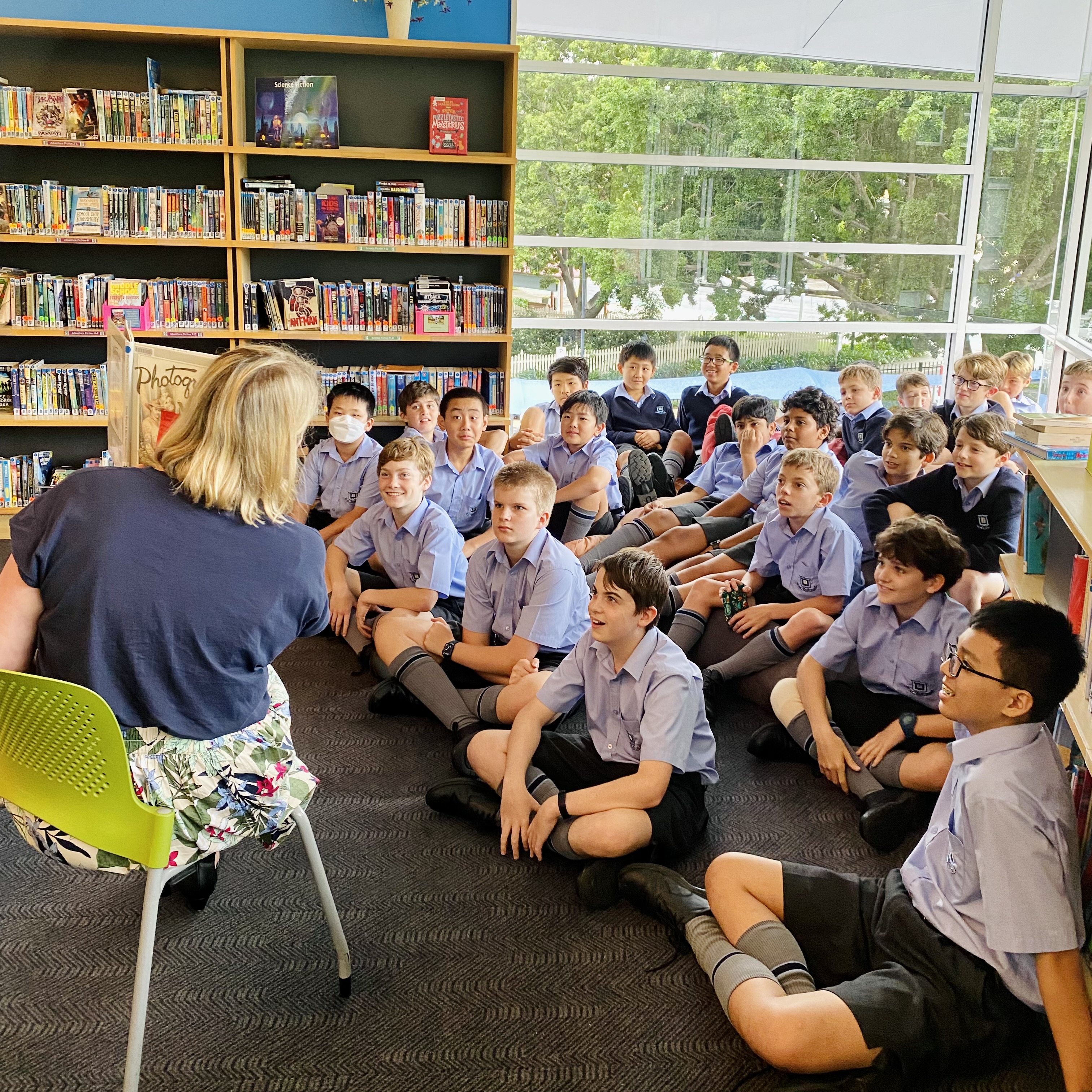 ---
BGS Open Day
We had a fantastic day on Saturday welcoming prospective families to tour the Library space and participate in all the fun activities including badge making, droid racing and stop-motion animation.
---
Board Game Appreciation
Every Friday in Break 2, Board Game Appreciation is running in the Middle School Library. There's loads of games to chose from and lots of fun to be had.
---
ANZAC Day
We honour the service and sacrifice of our veterans.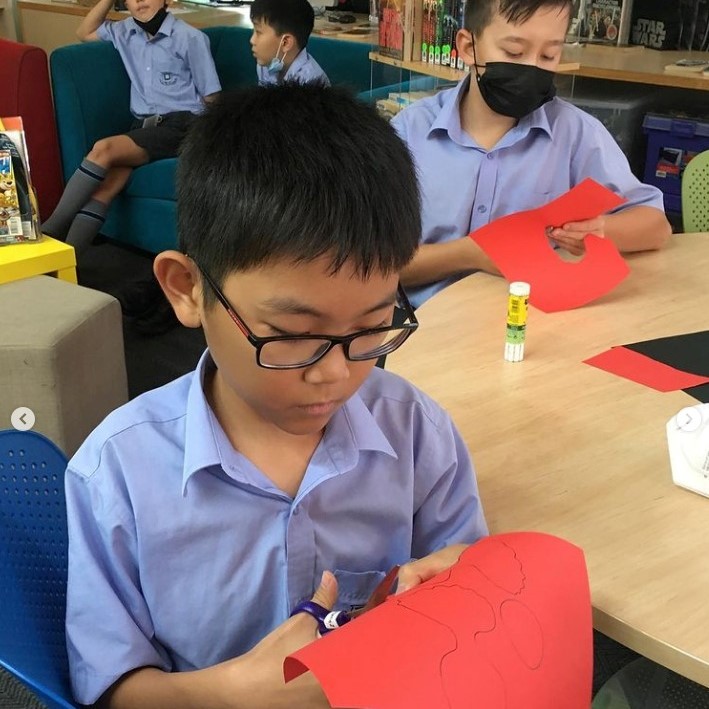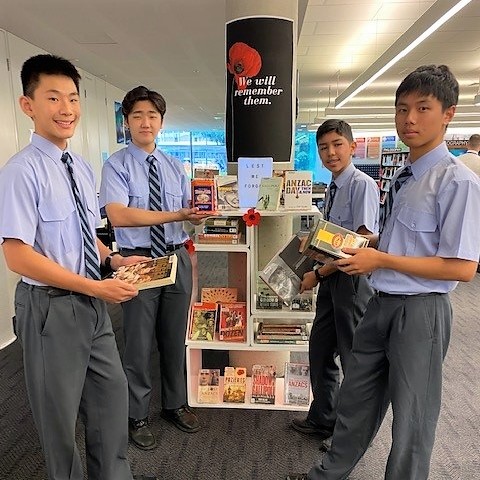 ---
Get borrowing for Easter!
---
Bullying NO WAY!
BGS supports the National Day of Action against bullying and violence. Come visit the library and see the displays of fiction and non-fiction books about resilience and actions against bullying.
See the ePlatform wellness library for eBooks!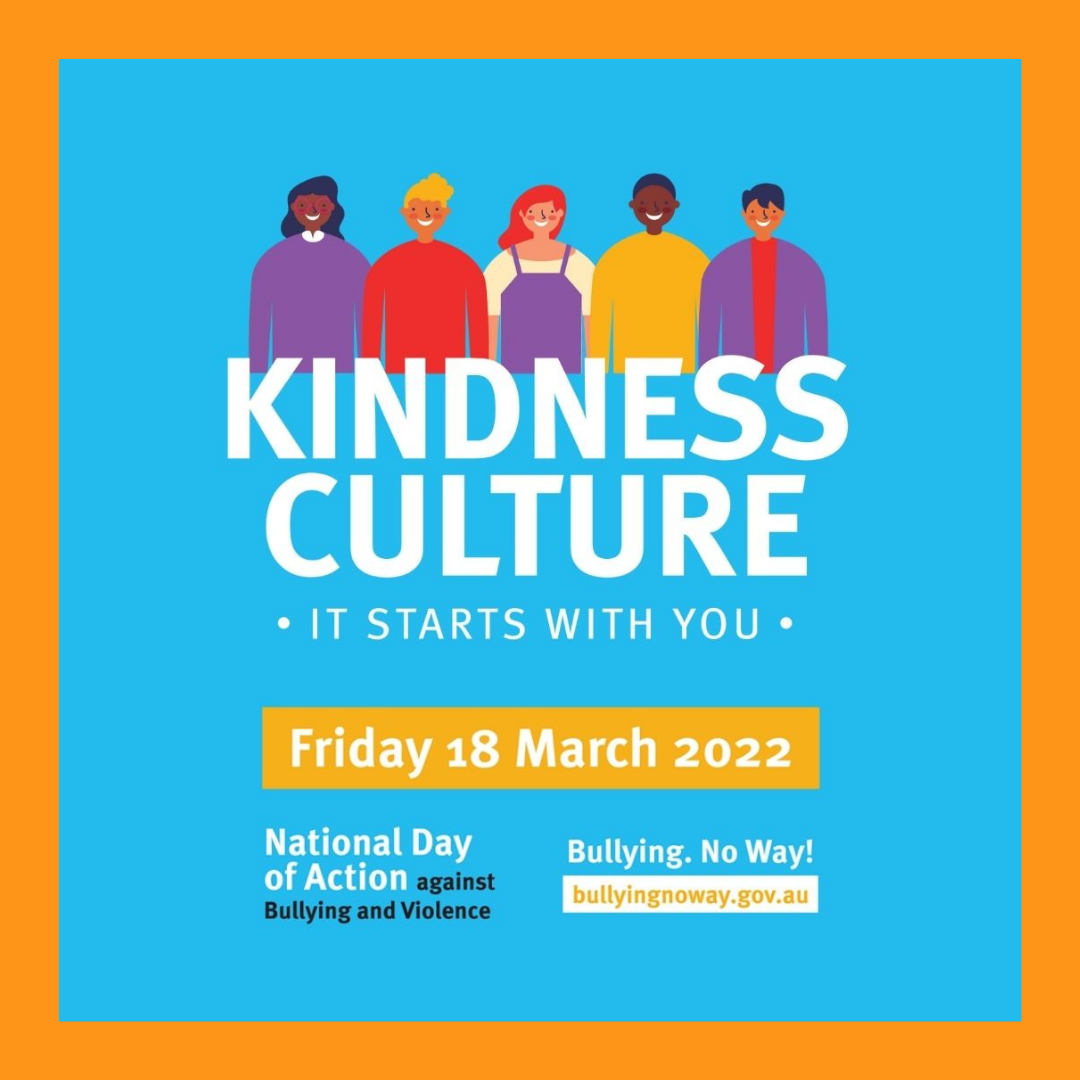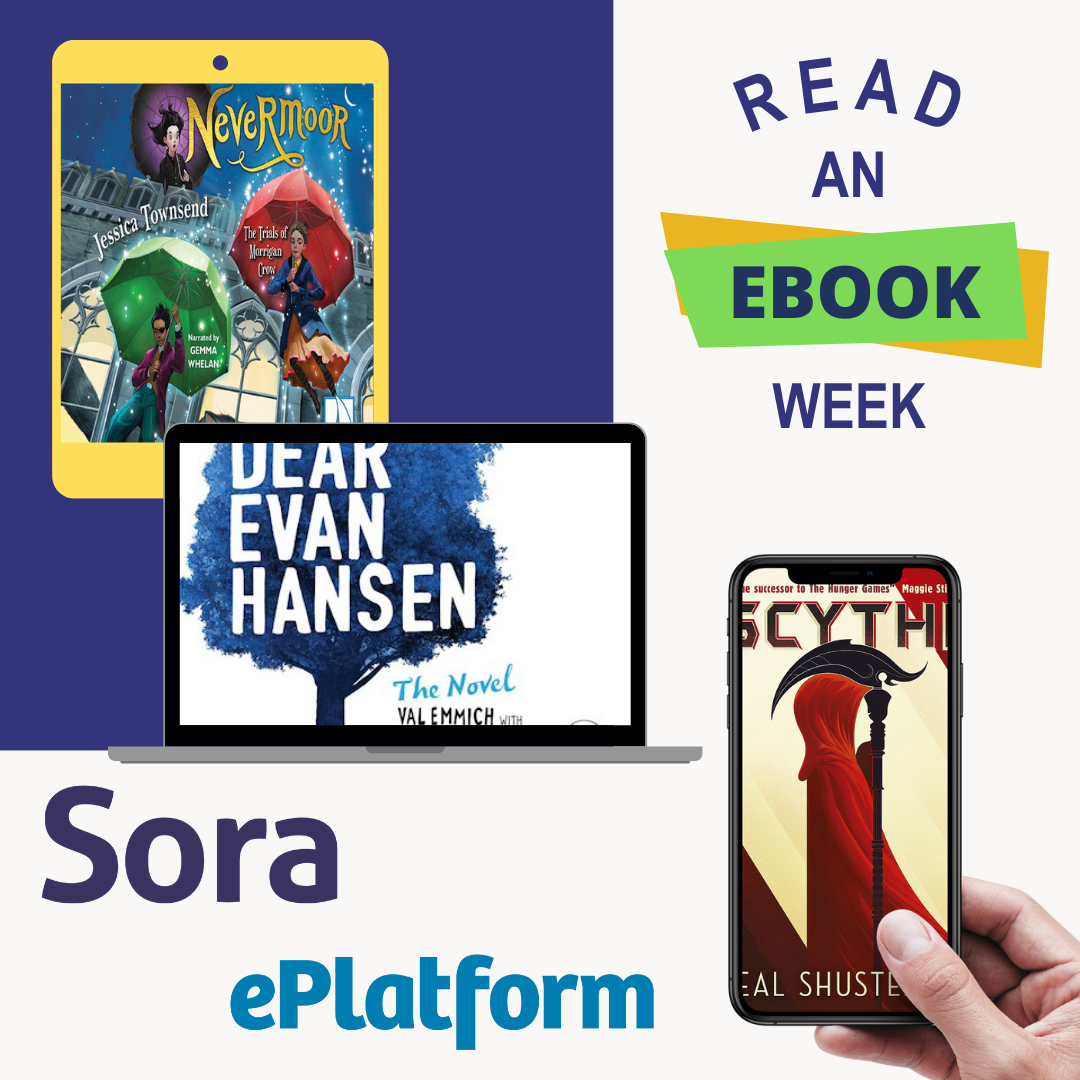 ---
Home Based Learning, Again
Keeping afloat during a natural disaster, Brisbane flood crisis March 2022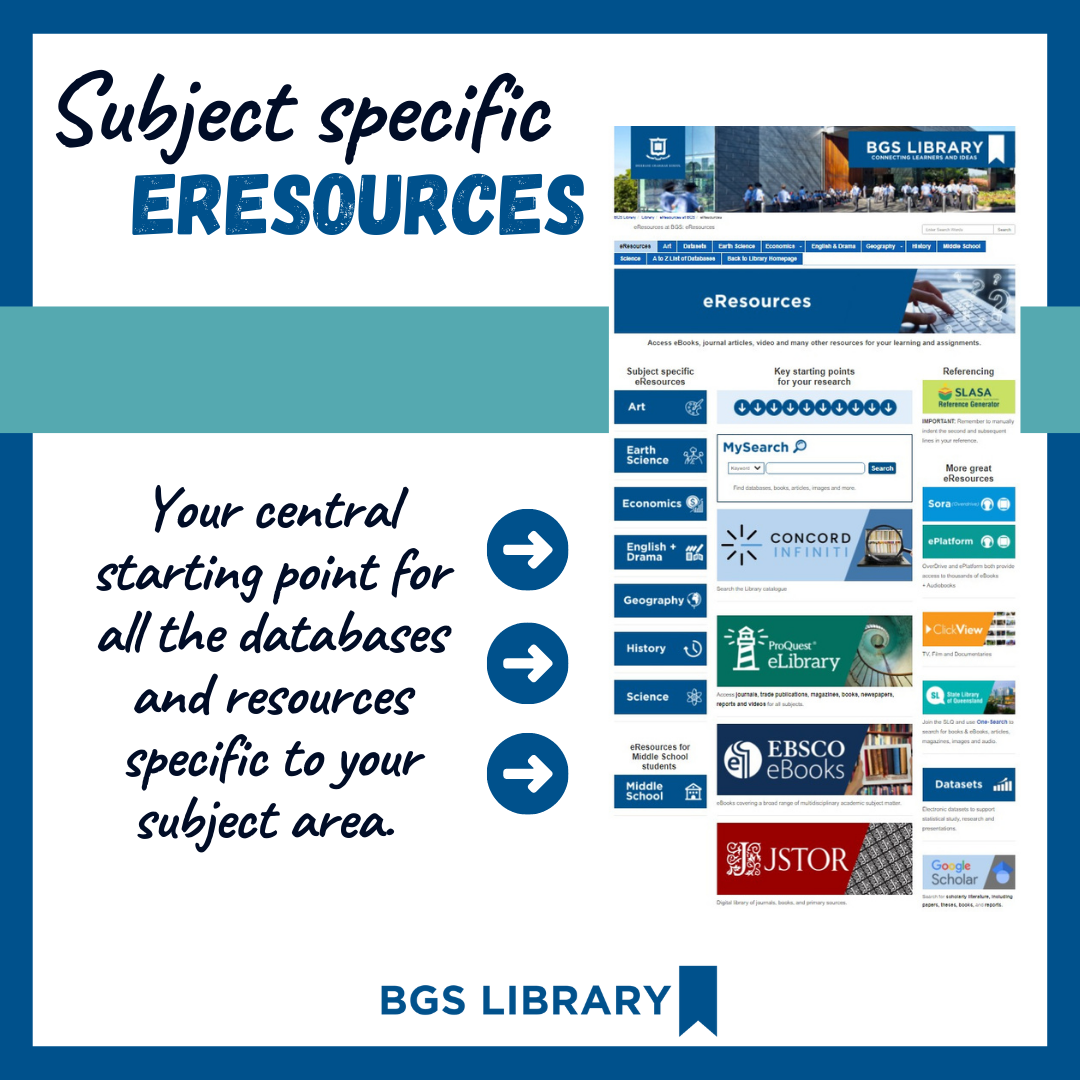 ---
Research Help with Science
Our Library staff play an integral part in developing students' research and information literacy skills. These skills are particularly critical for Science, as boys are required to find credible data sources to support their research claims. During their recent Science lessons, Year 10s were taught research and analytical skills in reading high-level academic journal articles specific to their upcoming assignment. Finding and interpreting relevant, credible data is challenging, which is why it is important to refine and build upon these skills, enabling the boys to apply them in each research task they undertake.
As a follow up to this lesson, Year 10 classes were invited to the Forum during Consolidation and Preparation time this week for the opportunity to have one-on-one research help. Our Library staff are always available to assist boys with locating and evaluating quality sources and creating in-text citations and referencing to support boys in becoming confident and independent researchers by the time they leave school.
Below are students' feedback from the sessions:
"I find these sessions useful when I am stuck trying to find the one little bit of data I am looking for. These sorts of sessions have helped me develop my searches to be able to find the data"
"quite productive and helpful"
---
Happy Library Lovers' Day!
Celebrating all the reasons we love our Libraries.
Edible Insects Chopstick Challenge
Come along to the Boarders Lawn on Wednesday at lunchtime to see who is the fastest with a pair of chopsticks!
---
Year 8 Advertising
This term the Year 8 boys have been reflecting on the ways in which advertising concepts learned in their English unit also relate to the techniques which publishers use to promote and market books.
Ethos – a sense of credibility, often from reviews by other notable authors or cover branding.

Pathos – an emotional appeal, often linked to colour and cover images.

Logos – an appeal to logic, for example how many copies have sold worldwide.

Kairos – a sense of urgency, such as how many signed copies are available if you buy now.
The boys used the Effective Thinking skills of identifying, evaluating, explaining and applying as they analysed book trailers to decide which techniques were most effective in promoting books, and participated in a one-minute book review competition to try to 'sell' a book they had read to other boys in the class.
Of course, the Library staff also tapped into these marketing techniques to promote books for the boys to borrow!
---
Year 5 and 6 "Reading Conversations"
The boys learn from their peers about their reading journeys as well as sharing their own experiences.
Teacher Librarians Ms Palmer and Mrs Lusink also actively help boys find books they want to read and discuss strategies that may help them develop their reading engagement.
---
National Sorry and Reconciliation Week
We remember and acknowledge the mistreatment of Aboriginal and Torres Strait Islander people who were forcibly removed from their families and communities, which we now know as 'The Stolen Generations'.
National Sorry Day is a day to acknowledge the strength of Stolen Generations Survivors and reflect on how we can all share in the healing process.
---
Year 7 Research Ancient Sites
Ms Smith working with the boys to introduce them to academic integrity; databases including ProQuest and Explora; referencing guides and saving sources.
---
May the Fourth Be With You
May the Fourth is a date firmly etched on Star Wars fans' calendars, and our Star Wars books continue to be popular reads for the boys. This week during lunch breaks, BGS Libraries offered engaging activities based around this theme. The boys created thumb doodles using pen and ink pads, raced droids, watched the story come to life on the screen and competed in trivia competitions!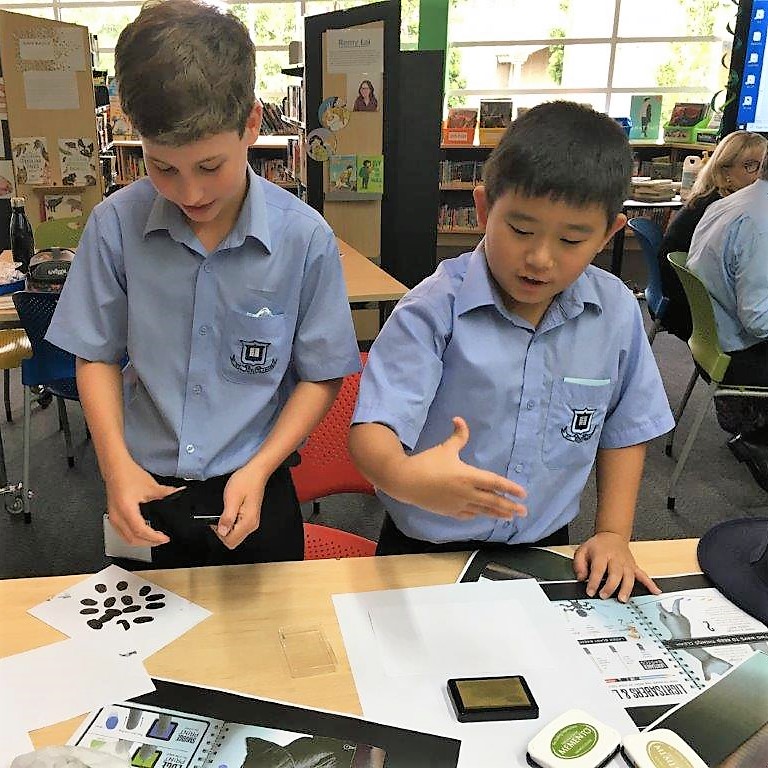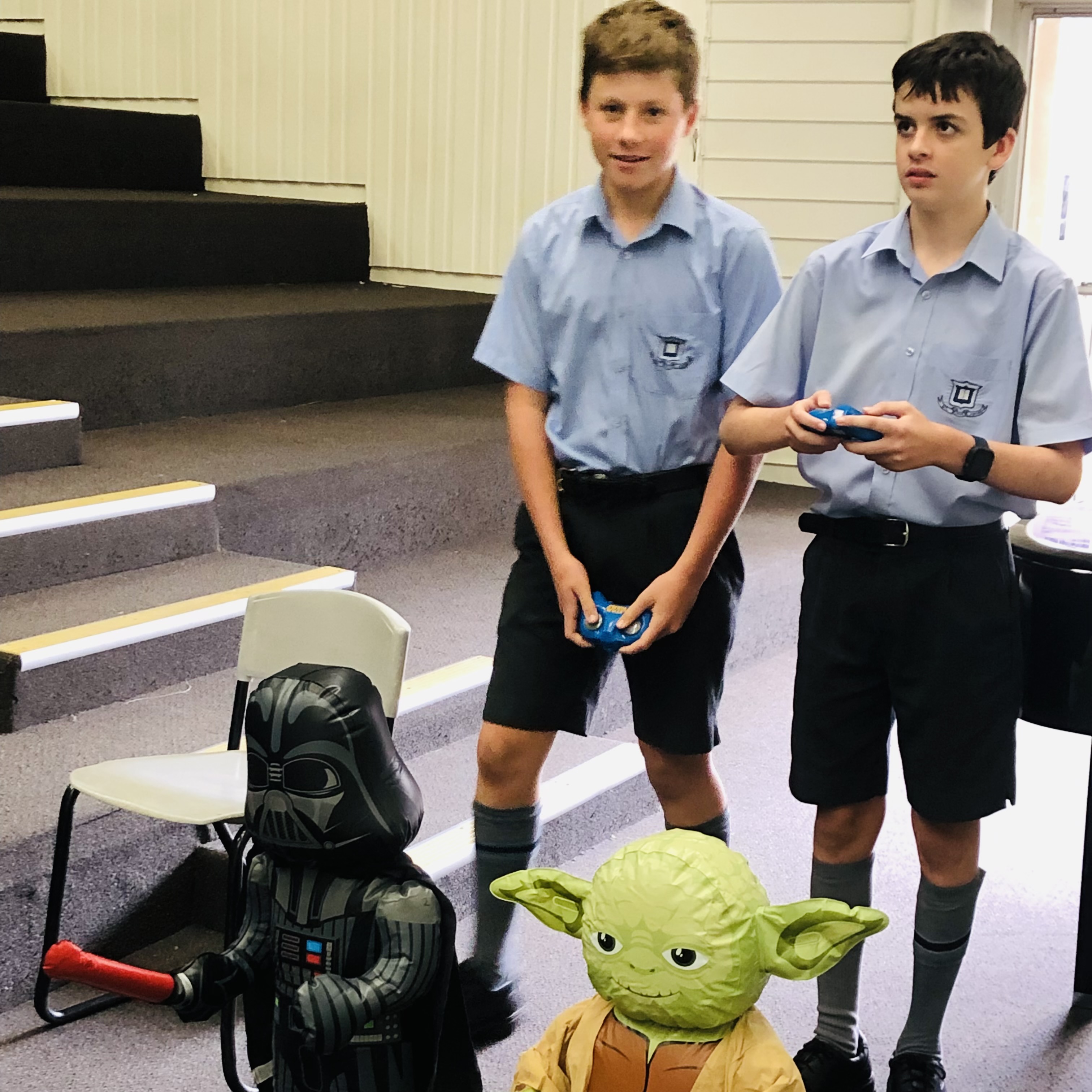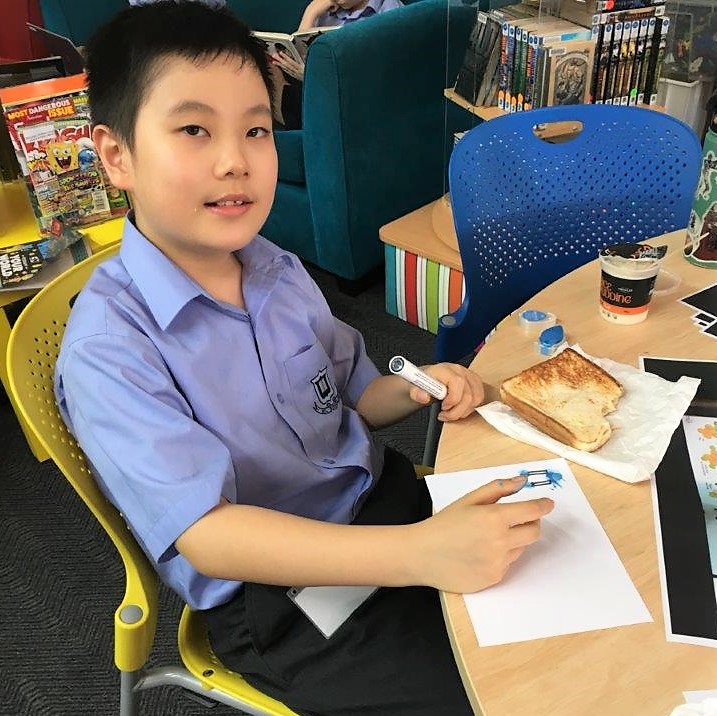 ---
What did you read these holidays?
---
Harmony Week
---
Science Fiction, Outside
Year 8's taking advantage of the beautiful weather while immersed in Science Fiction book discussions.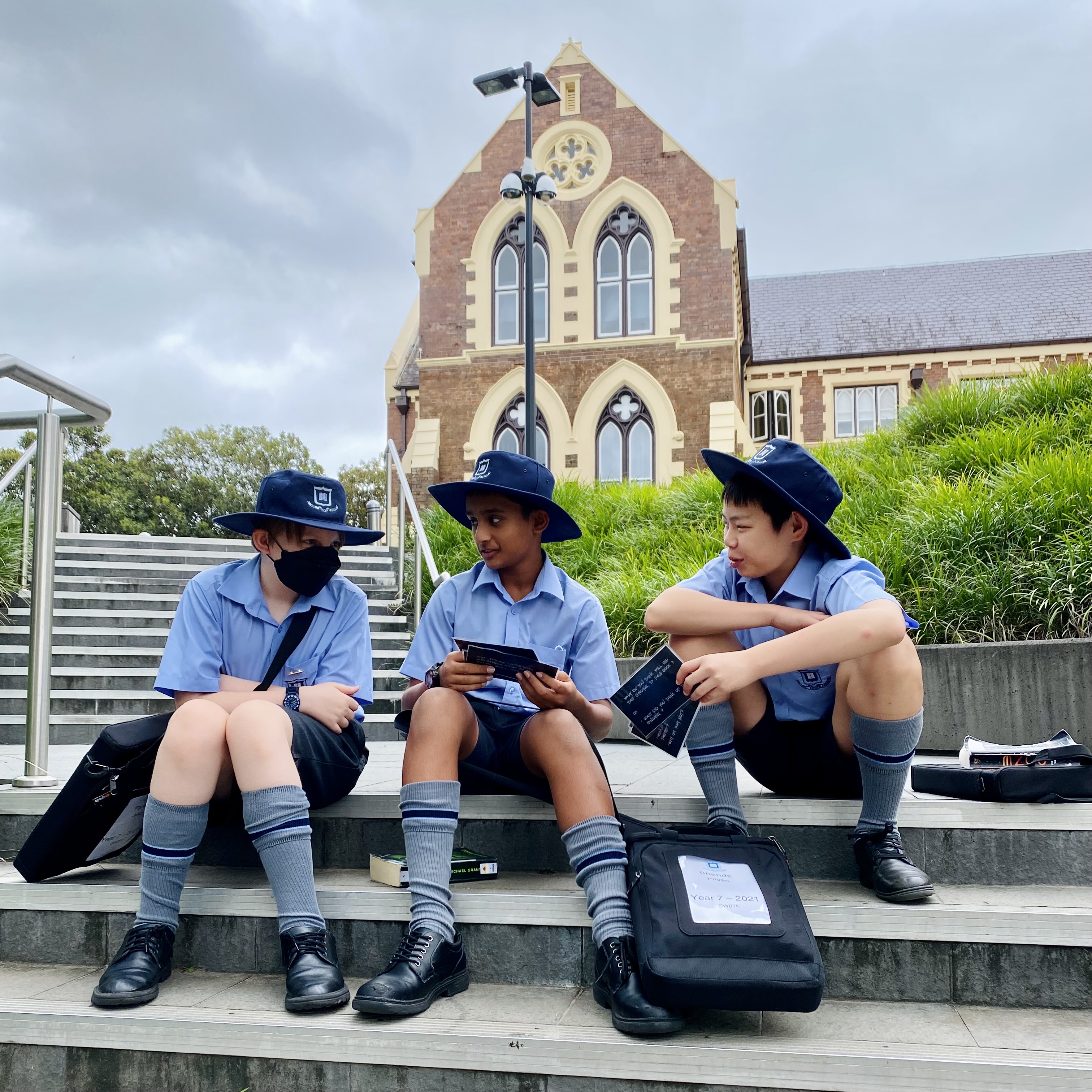 ---
The Water Tower
(by Gary Crew & Steve Woolman)
Year 8 boys have enjoyed unravelling this book in the lead-up to writing their own science fiction short story. Once they appreciated the significance of the circle symbol on everything related to water in the book, they were then surprised to find that they too had been 'infected' by drinking the water.
---
International Women's Day
Recognising Women in Literature
---
Feeding the World
We are kicking off 2022 by encouraging the boys to think about the future of feeding the world- particularly in terms of environmental sustainability. Could industrialised insect-farming be part of the solution?
---
Year 7 Centenary Library Orientation
A big welcome to the 10 classes of Year 7's who came in for their orientation in the Centenary Library. Each boy left with at least one chapter book and a welcome pen and bookmark.